June is turning out to be a really dismal month. There has been a lot more rain, and it's still cold and gloomy. Well, thinking positively, it means I have not had to do much watering! So very different to the conditions in June 2018.
Despite the weather I've managed to harvest a few things, like these "Lady Christl" potatoes.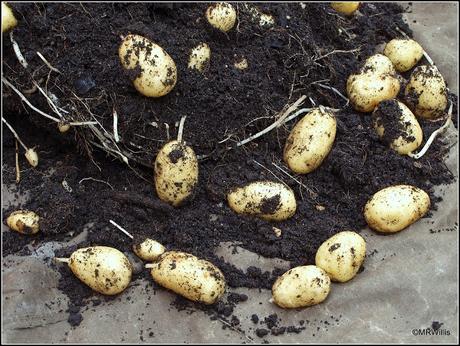 I got 1.25kgs from 2 seed-tubers in a 35L pot.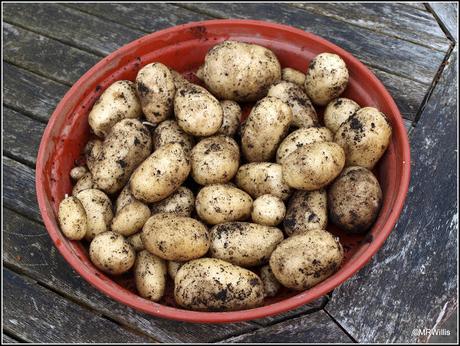 ...and these Broad Beans, my first little batch of them (250g) for this year, picked as a tester to see how big the beans were (small, but lovely and tender because of that!). I think I need to leave them a few more days before picking any more.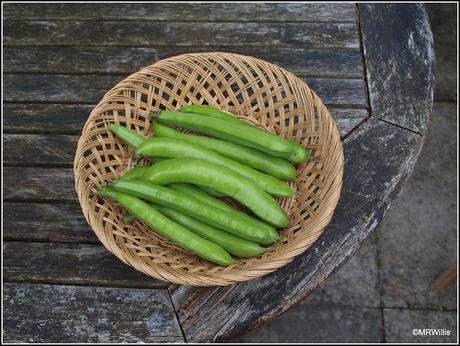 This variety is "Witkiem Manita", a good reliable one that I have grown many times. It produces medium-sized pods with about 4 or 5 beans in each.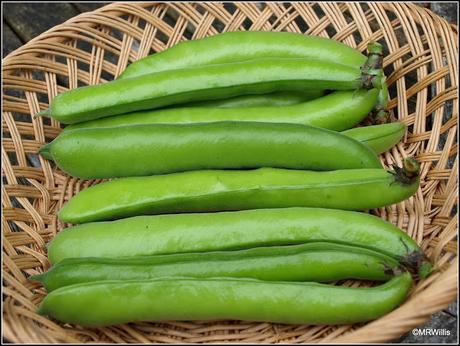 I also had a small picking of Rhubarb. Until recently my Rhubarb has performed very modestly, but the removal of my neighbour's big conifer tree has given it more light so I'm hoping it will do better in future.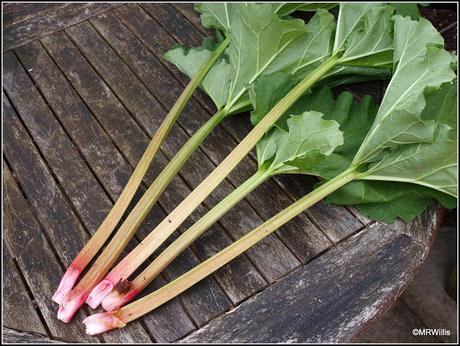 It will be a while before I'm picking ripe tomatoes though. The first fruits are just beginning to form on "Maskotka", which is usually the earliest.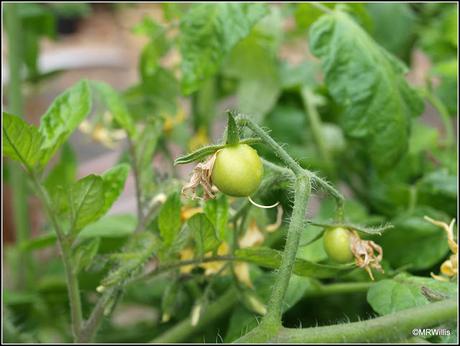 Waiting in the wings I have these, which are mostly brassicas - Brussels Sprouts and Purple Sprouting Broccoli.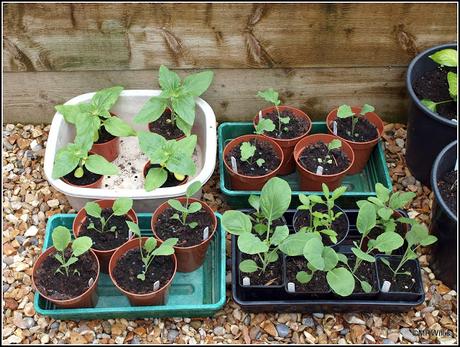 Sunflowers at Left Rear
I've grown the brassicas in small pots rather than sowing directly, because they are intended to go in the raised bed where the Broad Beans are currently growing. If I left it until after the beans have finished it would be too late to start off the brassicas in situ.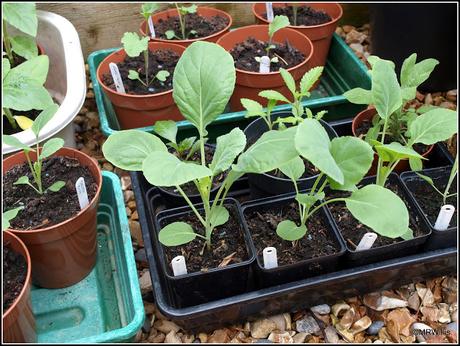 In one of those trays is also this:-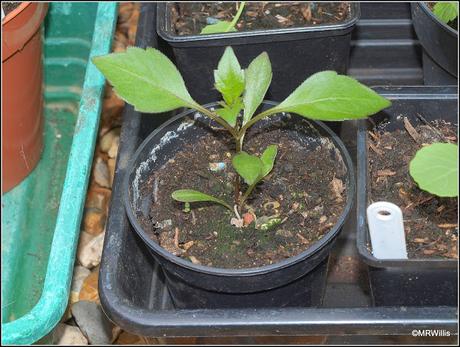 It's a Dahlia "Bishop of Llandaff", self-seeded in the pot where its parent is growing. I think it might be a bit late to expect it to flower this year, but I'll nurture it and hope to be able to keep it until next year. I like unexpected surprises like this!