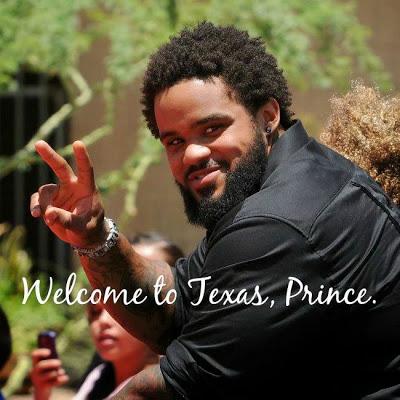 (The image above is from the Facebook page of the Texas Rangers.)
I want to depart from my usual discussion of politics and economics to give a big Texas "howdy" and a warm welcome to the newest player for the Texas Rangers -- Prince Fielder. Detroit traded Fielder to the Rangers (along with $30 million to help offset his exorbitant salary) for second baseman Ian Kinsler. Texas needed another big bat in the lineup. Now if they can resign Nelson Cruz (who is a free agent), they'll have as good (or better) power in the middle of their batting order as any team (remember, they also still have Adrian Beltre).
I am a bit sorry to see Kinsler go to the Tigers. He has been a great Ranger. But we needed the power hitter, and we have an excellent prospect to take Kinsler's place -- Jurickson Profar. Personally, I think this trade makes the Rangers a better team, and I'm excited about next season's potential.