Lisbon: Portugal's most enticing and thrilling city to welcome 2017 with. There are people who love to celebrate their new year's eve in full traditional swing. While there are others who like to do it by making it the night of all nights! Whatever your style is, Lisbon has got all that you need. So, why not travel to Lisbon for the exuberant carnival with Agoda and Hotels.com and unleash the vibrant 2017!
Lisbon has experienced huge resurgence in recent years. We are sure the city will make you delve into its contemporary culture that will bring you alive and thriving! A typical Portuguese night, where you can dance on the streets as the clock strikes 00:00 hrs. Duck into Lisbon's most famous Fado Houses and let them sing fados (country's musical treasure) to you!
We, assure you that you'll definitely get inspired to mark you next trip to Lisbon. Being a smart traveller, there is nothing wrong when you save on your travel expenses. Therefore, tag your hotel bookings along with CollectOffers and get additional discount coupon codes and voucher codes.
And now without wasting much of your time, let us jump into the different people can spend their NYE like never before!
The Culinary Delight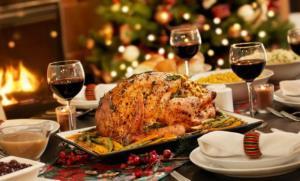 If you are especially fond of culinary delights, you cannot afford to miss the Michelin star ending at Eleven restaurants. It is located at the top of Edward VII Park. The menu varies and typically includes both seafood and meat courses together along with mouthwatering desserts. A less expensive but equally desirable alternative to Eleven is Virgula restaurant. You will enjoy their special NYE variety of scrumptious cuisine with rich chocolate desserts.
The City Nightlife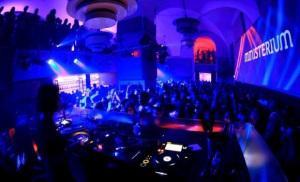 Celebrating New Year in Lisbon will headsdown be an unforgettable experience if you enjoy the city's nightlife. One of best way to dig NYE nightlife scene is exploring Barrio Alto streets. This is Lisbon's most exhilarating district with plenty of nightclubs, bars and diverse restaurants that you can taste local specialties. Other popular streets are Rua do Norte, Rua da Atalaia or Rua do Diario Noticias. It's worthy as well to check out Lux, one of most popular clubs around Lisbon city.
The Fireworks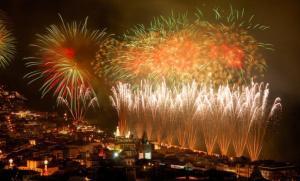 If you want to enjoy your NYE with your better half, getting lost into the magical and most beautiful fireworks! Lisbon's Comercio Square is the place to be, with thousands of people flocking here to watch the midnight fireworks. You can also go up to São Pedro de Alcântara belvedere or St. George's Castle (high points on top of Lisbon hills) and enjoy the view of the fireworks in Terreiro do Paço.
The Concert Vibe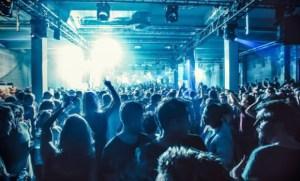 Enjoying inside a club doesn't satisfy all. So if you want to join in the crowd at a concert, Lisbon has got even this one for you. You can head to Torre de Belem, one of Lisbon's most famous monuments, where you'll almost certainly be swept up in the carnival atmosphere as street artists, musicians and dance parties take over the streets.
Listen to Fado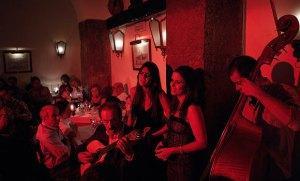 For a calmer and much composed New Year's Eve in Lisbon, drop in at one of the many Fado Houses in Lisbon and enjoy live Fado with your meal. Fado is the traditional singing of the Portuguese, invoking nostalgia and a deep sense of emotion. A very great way to sway yourself into the feel of New Year!
This was all about how people of different tastes can celebrate their new year's eve. Lisbon has got many more reasons apart from these, which will make you desperate to visit the city! Well, we would end up saying join the big party at Lisbon and wish you a very Happy New Year.