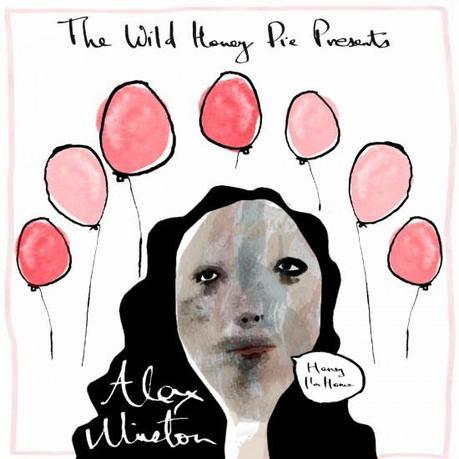 If you know this site well, you know that we are huge fans of Alex Winston.  Her 2011 debut EP, Sister Wife, and subsequent full length, King Con, were both oozing with charm and energy, Winston's distinct, charismatic vocals taking front and center throughout both.  And yet, as much as we love the albums, there's something about her live performance, the way her voice sounds without the bells and whistles of studio production, that makes these recordings equally gorgeous without having to had spent months in the studio.
After spending time in Europe, Alex returned home to Brooklyn and, joined by her new band, visited our home studio where we recorded three songs off King Con: "Choice Notes", "Velvet Elvis", and "Locomotive".  Watch two of three below, and download all three for free as well.
The illustration above was done by Miss Fay Myers. She is a small & dainty British illustrator whose work explores the hand drawn mark & word play. Working predominantly with ink & water colour, she practices an illustrative style built upon dainty line & delicate muted colour, married with a cheeky & mischievous sense of humor.
Click here to see all of our session, including those with Yellow Ostrich, Tokyo Police Club, Freelance Whales, Rubik, Gardens & Villa, King Charles, The Jezabels, and more!
'Honey I'm Home' is a live session series made by The Wild Honey Pie.  With each new episode, we welcome a different band into Sounds Like A Fire home studio in Brooklyn and record intimate versions of two or three songs which are given away for free.