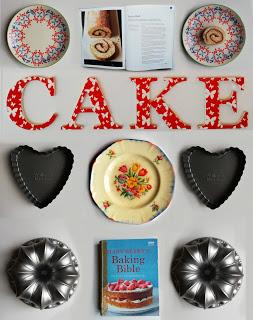 Hello, I'm Anneliese and I would love to share my baking adventure with you.
Way back in 2011, without really knowing what I was doing, I decided to create a baking blog. I was struggling with Post Natal Depression after having my first child and felt the need to immerse myself in something that didn't involve baby wipes or sterilising bottles. One day I found Mary Berry's Baking Bible gathering dust on a shelf and in that moment I knew that this book had the power to help me rediscover myself. The Baking Bible contains 250 recipes, some of which are of the simple variety such as an easy all in one Victoria sandwich, or a of tray of fork biscuits but there are others that would surely test even the most professional baker, Gateau Saint Honoré anyone?!
To hold myself accountable to follow through on my baking challenge I set up this blog to document my experience. I baked two or three recipes per week and as the time passed I gained more followers on social media and developed friendships that have stood the test of time. The challenge lasted 18 months in total and once I had finished, the Daily Mail printed a double page spread, all about my experience. Mary Berry even sent me a card of congratulations; I couldn't have been happier!
After completing this blog I was lucky enough to go on to work for the Good to Know Recipes website, creating fun recipes for children and carrying out other food based challenges, such as '30 Days Homemade' which resulted in an article in the Daily Express, Local BBC Radio interviews and a piece in Essentials magazine. My next challenge was 'How to feed a family of four on £20 a week'. The Daily Mail online picked it up and it became the top story on their website! I had more Local BBC Radio interviews, a 3 page spread in Woman's Own magazine and won a 'Rising Star' magazine award in London. Just when I thought things couldn't get any more crazy, I was invited to cook for Mary Berry and Paul Hollywood as part of the Mel & Sue show, which was broadcast live on ITV. It is probably the most amazing but also most terrifying thing I have ever done; I'm still not sure it wasn't just a dream!
Rising To The Berry helped me through a really tough time in my life and through it I gained friends, and it afforded me some exciting opportunities but most of all it gave me confidence in my own ability and made me feel like me, all over again.
I hope you enjoy reading about my baking adventure, just as much as I enjoyed creating and eating it!