Headline news on Drudge Report this morning:
Great Lakes ice breakers exhausted…
Thousands Without Power…
In an exclusive, Michael Hausam reports for Independent Journal Review, Feb. 13, 2014, that an impressive weather satellite picture shows the major winter storm now impacting the United States.
But there is something especially weird about the pic . . . .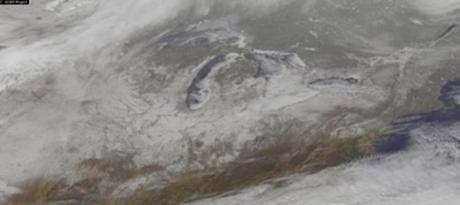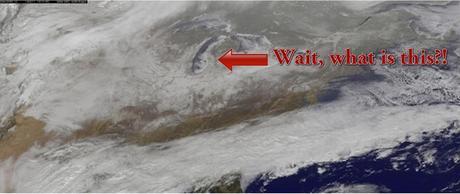 Let's take a closer look by zooming in on the unusual cloud formation . . . .
.
.
.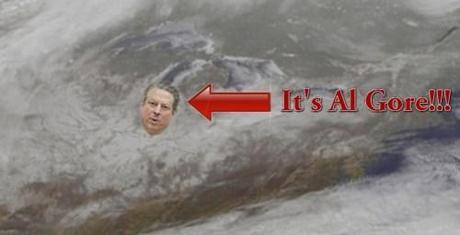 It's world renowned scientist global warmist ManBearPig Al Gore!!
THIS JUST IN ON THE 'SETTLED SCIENCE': 95% OF GLOBAL WARMING MODELS ARE WRONG
H/t FOTM's Wild Bill Alaska
~Eowyn