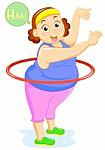 We see news and documentaries about the growing cases of obesity, heart diseases and diabetes. We all know that this is because of the slew of unhealthy foods available, and the lack of the need for physical activity.
But the choice between biking in the park and sitting in front of a computer all day often tends towards the latter. More so when we have to choose between cooking and eating organic foods and having inexpensive salty, greasy fast-food burgers delivered to our doorstep.
Joining a military style weight loss boot camp or weight loss camp will provide just the needed jolt to remind us to make the right lifestyle choices in the future. Such boot camps combine the expertise of fitness trainers, military sergeants, doctors, nutritionists and sports trainers.
A participant will feel the immediate shift to routines that require discipline. This discipline seeps into details like sleeping and rising hours, posture, food intake and breaks. For example, you might find yourself being woken up loudly in the wee hours of the morning for warm ups. Warm ups, of course, are important, as they prepare the body for the day's activities.
Activities will be strenuous in that a participant will be required to change from one activity to the next immediately. This is because medical research has found that people burn more fat and calories during quick shifts in movement. It should not be a surprise to find yourself doing a quick run right after you've been lifting weights. These quick shifts will also re-energize your body with a rush of adrenaline.
Doing different work-outs in one session will also help move the focus of the exercises from one area of the body to the next. Jogging after weight-lifting, for example, will let your arms and chest take a break while your feet and legs get to work.
One very glaring advantage of joining a weight loss boot camp is the adherence to doing exercises in the correct way and form. This means that participants are taught the right ways to position their bodies to avoid injuries and strain. Having the proper posture during exercise also maximizes the opportunity to burn fat and to develop muscles. Trust a trainer to pound these forms into you until they become a part of your muscle memory. Think about how swimmers curve their arms to execute a stroke, or how basketball players poise their bodies to shoot hoops.
Meals and actual breaks in this type of weight loss camp will also require more discipline. Breaks will be short and timed. The kind of food you eat will be planned by you, your trainer and the nutritionist. It will include foods that you need to have more in your diet, in portions that are right for you. And they will be different from the meal plans of your fellow campers. Chefs, too, will help as they make you realize that healthy foods can be delicious.
FitFarms is a weight loss camp based in the UK and the Middle East. FitFarms in UK have been awarded Britain's Best Weight Loss Camp By The Sunday Times Travel Magazine.