This week was an incredible week for the kids and me.  It was a week where the Lord was really s-t-r-e-t-c-h-i-n-g us not only in learning and teaching, but in branching out as well!

First up was our Keepers of the Faith meeting for the year.  I'm blessed to be a part of a group of dedicated ladies who support this ministry and desire to teach and support their daughters in it as well.  This quarter, in conjunction with reading Josephina (from The American Girls series), we are working on these badges:  dehydrating, gardening, lapbooking, bible memory and bible reading.  
My contribution to the group is teaching the lapbooking/book discussions.  Rotating 3 groups of girls for 40 minutes each, I have the privilege in discussing not only what happened in the first Josephina book, but, what was happening during that time period in history.  We also covered some geography and worked on 2 lapbook elements.
What a great group of girls!
Next stretching activity was being interviewed by Christian Life Coach, Caroline Gavin of Purposeful Pathway Radio.  It was an incredible experience to share what the Lord has done (and is doing) in our homeschool!
You can listen to the broadcast here!                                                                                              

                          Homeschool Circus on Purposeful Pathway Radio!
Finally, was leading our elementary Apologia science co-op.  This is a great group of elementary aged  kiddos who LOVE to learn!
This week we decorated bird baths for an experiment.  Putting one bird bath on the ground and one on a pedestool, which one will birds like the best?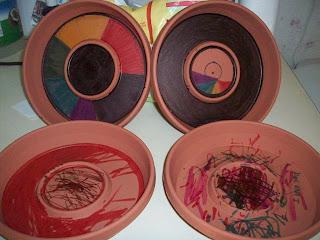 Colored Birdbaths - The Nip Napper helps too!
We also looked at the parts of a feather, zipped barbules, and water proofed some feathers.  To see why retrices (tail feathers) are so important we ran with an open umbrella - this totally gave the kids a 'parachute' like feeling and wrecked a few umbrellas in the process.  But hey, it's all for science!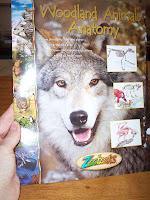 In other homeschool news, my oldest started his Game Programming curriculum.  My middle two children started the real 'fun' part of their Geography Task Cards:  learning about North America, mapping physical and political boundaries plus learning about the animals indigenous to these countries.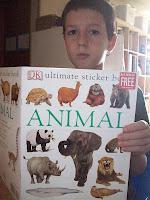 Learning Animals of North American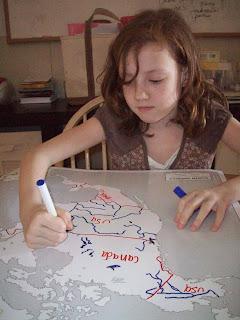 Political & Physical Map of North America
 My daughter and I finally got started on our sewing curriculum from Modesty Matters!  We both have some sewing experience, but, need a little more help.  This is a dvd curriculum that starts the user off from the very, very basics!  After a good review, we are ready to jump into a project!

 Last but not least, the frog saga continues.  We transferred our Amphibian friends to a 20 gallon tank and needed a new lid and a set of specially built shelves.  Dad lead the charge on this one!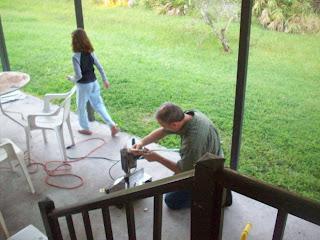 Cutting wood for a lid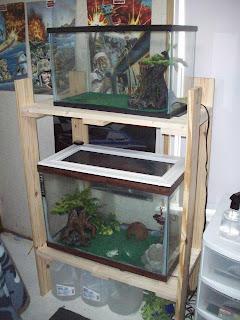 The frogs' new digs!
SPECIAL OFFER FOR Homeschool Circus SUBSCRIBERS through October 31: Use code
LISAtips
for a $19.99 discount when you buy any curriculum CD Library plus Spanish Empire library. This post written and property of Homeschool Circus and can be found at: www.upatdawnreadytowork.com.