It's time for Weekend Walkabout at KB's Room and Sundays in My City at Unknown Mami's
Today we're visiting Whipps Ledges in Hinckley, Ohio. These ledges welcome rock climbers, hikers, cave explorers, and even four legged friends. They were formed 250 Million years ago and rise 350 feet above Hinckley Lake.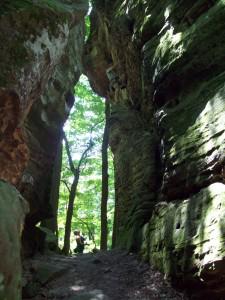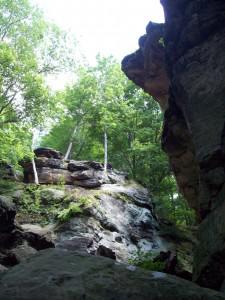 .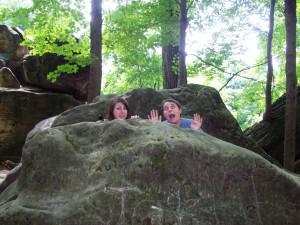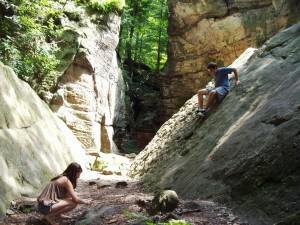 The perfect place to just relax a bit and enjoy silence and nature.
*Note:  We've got a new mission that started yesterday at Love Rally!  Send a smile to a patient at the Texas Children's Hospital!  I'd love for you to check it out! Thanks!