A few years ago we visited The Ohio Caverns in West Liberty, Ohio (near Marysville). It was only a couple hours drive but well worth the tour of the underground caverns. It's funny because you are literally walking around under the ground… under farm land… for about 1 mile.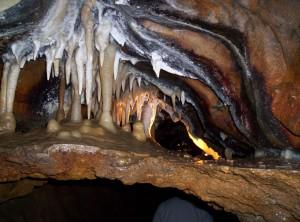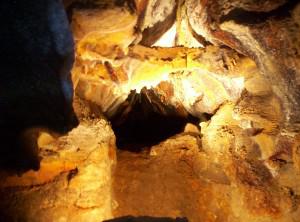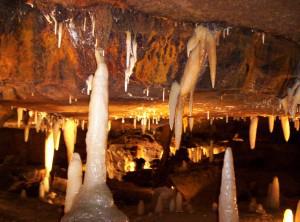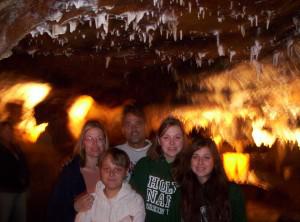 This cavern was first discovered in 1897 by a curious 17 year old farmhand who found a sinkhole in the woods and decided to investigate.   Ninety percent of the stalactites and stalagmites are still growing!  This cavern held a river with melted glacial water.

Zen thought and a quote:
Think of all the things yet to be seen, yet to be discovered on this planet!  Things above and things below… this amazing universe in which we live holds so much amazing beauty.  Go enjoy a piece of it today!
"We must go beyond textbooks, go out into the bypaths and untrodden depths of the wilderness and travel and explore and tell the world the glories of our journey."
~John Hope Franklin