This was a week where real life interfered with my blogging time.  Sometimes situations at work keep me from writing.  Next week I will be back to a regular schedule and the blog posts will return.
New Additions to My Library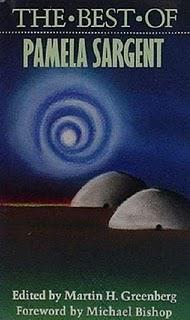 The Best of Pamela Sargent
Pamela Sargent is one of the authors who I do not remember reading.  I have definitely heard of her but somehow missed out on her stories.  This looked like a good place to start.  And the fact that Michael Bishop did the foreward did not hurt.  The stories appeared from 1971 through 1984.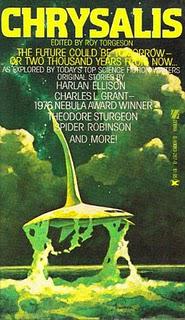 Chrysalis
#1 edited by Roy Torgeson
The first volume in one of my favorite anthology series.  It includes stories by Harlan Ellison, Theodore Sturgeon, Spider Robinson, Richard A. Lupoff, Elizabeth A. Lynn, Charles L. Grant, Chelsea Quinn Yarbro, and Thomas F. Monteleone.
The cover for this collection is by Thomas Barber.  The style and design of the ship reminds me of the art of John Schoenherr. 
Worlds of If
Various issues of Worlds of If arrived this week.
February 1974
Authors this issue are Leigh Brackett, Hal Clement, Norman Spinrad, Christopher Priest, Gordon Eklund, and Pamela Sargent.
March/April 1974
Authors are Fred Saberhagen, James H. Schmitz, Raymond F. Jones, Randall Garrett, Leigh Brackett, and others.
May/June 1974
Stories by Isaac Asimov, Fred Saberhagen, Robert Silverberg, Christopher Anvil, James H. Schmitz, Mack Reynolds, and others.  This issue has the distinction of being the introduction to James Baen as editor.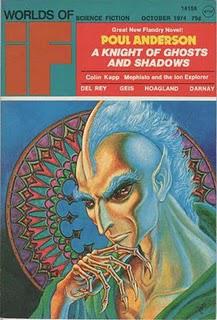 October 1974
Authors include Poul Anderson (with A Knight of Ghosts and Shadows), Colin Kapp, and others.  The cover for the Poul Anderson story is by Wendy Pini.