This Week's Comic Book Reviews
The Flash #9in

Comcs!  A Personal Journal
Tomb of Dracula Vol. 1
in Comic Book Shelf Review.  Fans of classic horror or gothic stories will enjoy this series that was illustrated by the great Gene Colan.
Television Viewing
M

y science fiction viewing this week involved starting to watch "Farscape" for the first time.  I will put up reviews at a later date.  So far I am impressed.
New Additions to the Library
The
Ace Science Fiction Specials appeared on my radar this week.  I had an almost complete collection of the last Terry Carr Specials when I had to thin down my original library.  So expect to see a group of them this week and next as I start to rebuild this series.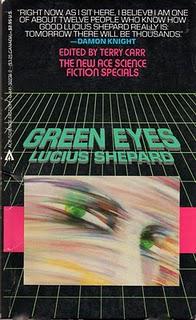 Green Eyes by Lucius Shepard
Shepard's first novel sounds very interesting.  It deals with a mix of voodoo and biology that is used to resuscitate corpses.  The procedure is used to heal the living.  It all leads into a search for answers on another world.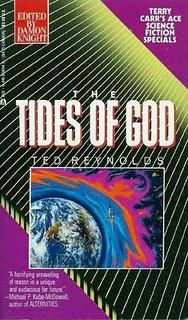 The Tides of God by Ted Reynolds
Earth has become a perfect world in the 33rd century.  An ancient enemy returns to bring death and devastation back to the world.  Mankind launches a spaceship to destroy the enemies plans.  What waits for Mankind in space?  Some think it will be god.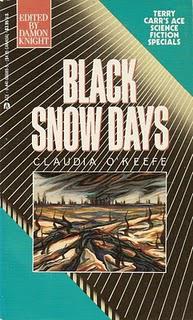 Black Snow Days by Claudia O'Keefe
From the back cover blurb "
Eric Pope crashed into a wall... Twelve years later, he wakes from a coma to find the world destroyed by war -- and his body and mind rebuilt into something more and less than human. Eric is now the only man who can survive in the deadly black snow outside the Tank. The half-mad survivors of the war see him as their promised savior: And what's been done to his mind is even more alarming; another personality lives withing him, an independent intelligence that is his own female self..."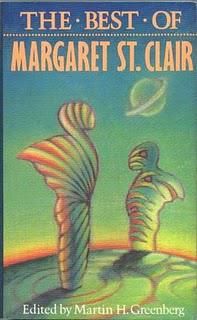 The Best of Margaret St. Clair
Another addition to my "Best of..." collection.
Analog Science Fiction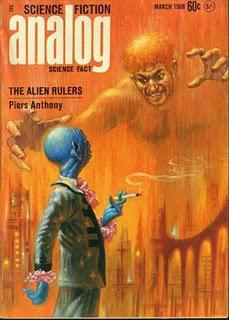 March 1968
Sometimes you stumble on to a treasure in the old magazines.  The line up for this issue consists of stories by Piers Anthony, Christopher Anvil, Poul Anderson,
James Tiptree Jr., and Harry Harrison.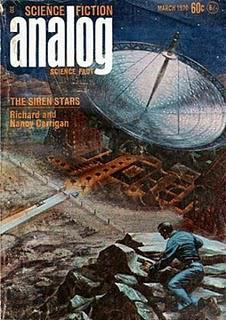 March 1970
Stories in this issue by Richard and Nancy Carrigan, Harry Harrison, and Jack Wodhams.