It goes without saying that being married does have its perks.  For one, at the end of a long and tiring day, you get to have a masseuse on call in the form of your husband or wife.  He or she may not exactly have a physical therapist's training, but those loving strokes do a wonderful job of healing and soothing any ache or pain.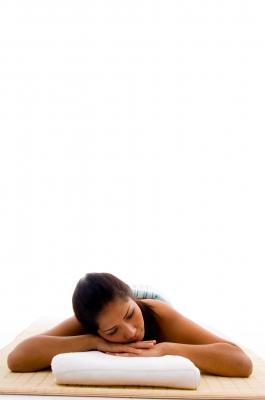 But for those of us who aren't so lucky, we can always treat ourselves to a trip to the spa.  Since spas are a dime a dozen- pretty much like hormonally-charged teenagers on prom night- we should be a little more discerning when choosing a spa to go to.  If we mindlessly gave in to every spa marketing scheme out there, we might end up being even more stressed out than when we started our spa search.  Here are a few tips on choosing a spa:
Be wary of the price.  Just because a spa has higher than usual prices, doesn't necessarily mean that they provide the best service.  Rely more on word of mouth than on hard core advertising.
The therapists on duty should be friendly, presentable, and professional.  They should start on time and wash their hands before touching any part of your body.
While on the topic of touching, be sure they don't touch you "the wrong way".  Do let them know if you feel there's anything sexual in the way their hands go over your body.
Your spa experience should be something you'll remember and want to keep going back to.  Ask around for good recommendations, and you won't be sorry.
Image courtesy of imagerymajestic / FreeDigitalPhotos.net