Whether you are renovating the master bathroom or looking to remove that old living room carpet, when it comes to flooring, there is a lot to consider. While you are looking for attractive flooring, it must be hardwearing and easy to keep clean, and with that in mind, here are a few tips to help you make the right flooring choices when renovating your home.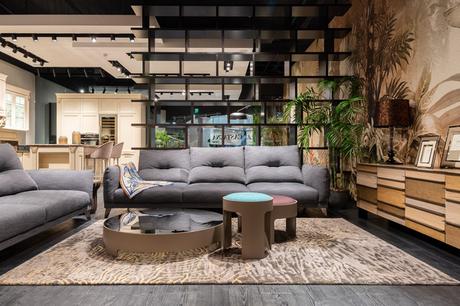 Order Online - Regardless of your choice of flooring, deal with an online supplier as they have the best deals, plus shopping online is really convenient and Google can help you compare products and prices. If you would rather the floor was installed by professionals, find a local flooring contractor and ask them to send someone to your home, where you can check out many samples and the technician can answer any questions that you might have.
Examine All The Options - There is a wide range of materials that can be used for flooring, from screed to epoxy resin and everything in between. You might prefer something natural and eco-friendly and with an online search, you can easily find cork flooring specialists in Melbourne or in the area near you, or take a look at engineered timber. The list of composite materials is long and includes luxury vinyl, laminate and engineered timber. You might completely overlook the best choice if you are only focused on one or two types of flooring and any flooring contractor would assist you with this task.
Durability - This should be very high on your list of requirements, especially in a high traffic room such as the kitchen. Will there be heavy furniture on the room? Is it a wet area? The answers to questions like these will define your needs and with composites, you are not compromising with visual appeal; stone, slate and timber are all available.
Think Maintenance - Do you really want to spend the time and energy it takes to keep a hardwood floor looking its best? If you have neither the time, nor the inclination to polish flooring, engineered timber would be an obvious choice. This amazing material comprises of a composite core, with multiple layers that are criss-crossed for added strength, made from compressed wood chippings and resin, while the outer layer is real timber. Of course, even a composite floor needs some TLC, with sweeping and mopping on a daily basis and with a waterproof finish, spills won't be an issue.
While you might prefer deep pile carpet for your bedroom, the lounge would be a different matter and with engineered timber, you can have the look and feel of solid timber without the cost or the maintenance. Carpet is high maintenance that requires a deep clean every few months to remove the ground in dirt and grime that is collected on people's shoes and outside of the bedrooms; a solid floor is the preferred solution.
It is essential that the flooring is professionally installed, which is why you should approach a leading flooring contractor who has all the solutions.