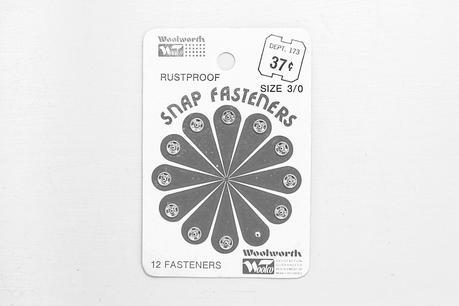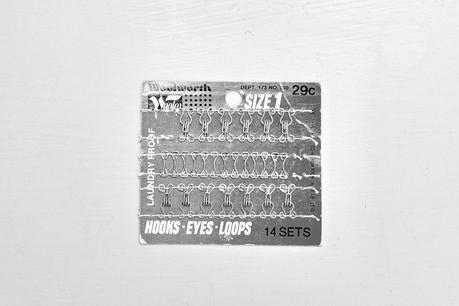 The way sewing used to be is the not the way sewing is today. That's what we discuss last week, and for the most part, that's what we agreed. Is that a good or a bad thing? The feelings were mixed. Roni made a good point, writing that because packaging gets thrown away, why spend time and money on the design, which causes more waste and increases the price? Very true. There was another opinion, and it came from one of my favorite sewing gals, Marce (have you joined Oonapalooza yet?). "I find myself picking these beauties up for display rather than use, though, to me, if something is beautiful or useful, it is not wasteful." Touche. Since I was given a box full of vintage sewing notions, I haven't used them. Just like Marce, I find myself wanting to save them, like a Laura Ashley or Lily Pulitzer dress.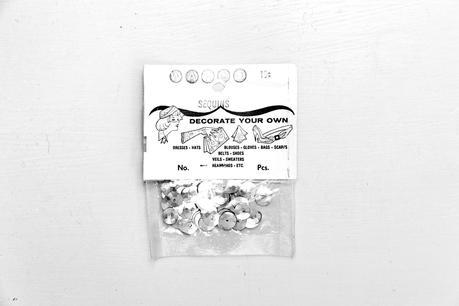 But the vintage world has a message for us: be proud of your history. These mostly midcentury items fall into a category of hallowed design and should be highlighted. In the ready-to-wear fashion industry, archiving is important. Hello, vintage clothing? Even Cher Horowitz knew the value of a good Alaïa dress. "It's like a totally important designer."
I felt slightly guilty about not using the notion in my sewing, but photographing each one. But I'm not wasting them, actually, I'm using them, just in a different way. With each photograph, I'm savoring old-world sewing and showing others our history.
Do you have old sewing notions? Take a photo and upload it to Instagram with the hashtag #thewaysewingusedtobe