This is the weekend edition of TheMarioBlog. As this is Memorial Day Weekend in the United States, and I will be celebrating at the beach with my family, there will
NOT

be a Monday blog post. Next new post is Tuesday, May 29.

Update #3, Miami, Friday, May 25, 15:57


TAKEAWAY: While my cousin Mary watches the rain fall in Camaguey, my mind rushes ahead to a democratic post Castro Cuba, with a free press, and with a rebirth of visual journalism in the island ALSO: Sequels on topics of interest touched upon during the week in TheMarioBlog.
Watching the rain fall in Camaguey: The Sequel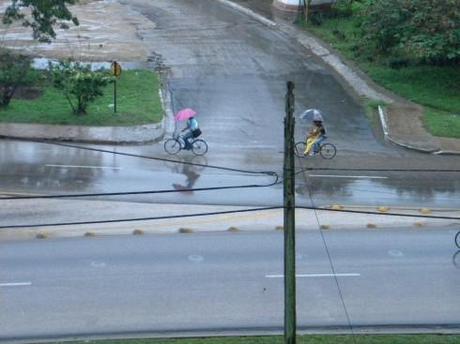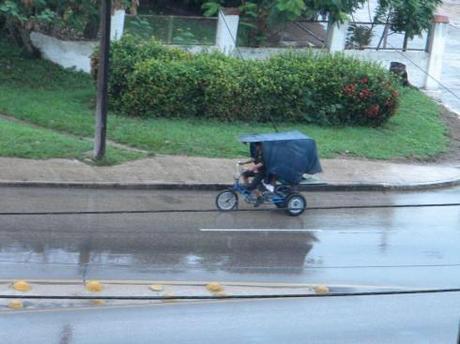 How many people in Camaguey transport themselves: the "bicitaxi" is here
As you may remember, I posted a blog by that title earlier this week, recounting a mail from my cousin Mary, who lives in Cuba, and told me that people there have no projects, no dreams, so they just watch the rain fall.
Many of you sent me emails to tell me that you felt sad for the plight of Cubans who have no ambition, dreams or projects to move them forward.
Someone wrote that a foreign journalist who visited Cuba a few months ago asked a young boy in the street:
What do you wish to be when you grow up?
A tourist, responded the young boy.
I also shared the text of my blog post with Mary, who then took pictures from her window, showing the rainy streets of her city, Camaguey.
What type of vehicle is that?
AS I looked at the photos, I could see what looked like three wheel bicycles, and I inquired.
"Oh, those are the so called Bicitaxis. People ride them , two passengers behind the driver and those are the vehicles that get us from one side of the city to the other.

Not easy to get into them, or out of them, but we have no choice. There are not many cars in the streets, or people who can afford the few cars available, so these bicitaxis are the way to move.

Not to mention that we also have horses and buggies that take the place of your Yellow Cabs in the US.

As you know, we used to have very elegant carriages and horses in colonial days.
They used to carry people around in a stylish way. Then they went into museums.  Now horses and buggies are an important part of our daily transportation. Just back a few centuries, that is all."
Then , she added:
"Here I am a professional, a psychologist, and I somehow manage to stay current as much as possible, but it is not at all easy. I like to know about arts, theater, the environment, global politics,  but I also am aware that we live in a sort of pre historic environment. I call it Macondo."
How about cars?
Everyone who visits Cuba is fascinated by the old vintage 1950s American cars that can still be seeing parading thru the streets, colorful relics that define an era and remind many of when things changed, circa 1959.  But this is more in Havana than in the interior provinces, Mary reminds me.
She and her husband do own a 23-year-old car, rather new by Cuban standards.  However, she can't drive it when it rains.
"We had the windshield wipers stolen, and people pay a premium for those. They were yanked out of our car, so now if it rains, as I said before, we watch the rain fall."
The total disconnect

It must be added that Internet connectivity in Cuba is extremely limited.  For example, if I wish for Mary to read an essay on a topic of mutual interest, I cannot just send a link, because she would not be able to access it freely. Instead, I send the actual essay, a lot of copy and paste in our correspondence.
I am also constantly surprised by the number of items about Cuba itself that I send her: from train accidents to power outages in some parts of the island, of which she had no knowledge.
Right now, as Mariela Castro,daughter of Cuban President Raul Castro, visits San Francisco to attend a conference (she is a an expert on sexology), a much publicized item in the media worldwide, there is NOT one bit of coverage about this in Cuba.  My cousin finds out about this because I tell her and send her the actual text of stories.
http://www.sfexaminer.com/local/2012/05/castro-kin-s-visit-stirs-politics
The role of news design in a post-Castro Cuba
By the way, and this relates to our industry: As there are no color newspapers in the island, Mary and her husband, who is an artist,  are always fascinated when I send them a front page or double page spread of a newspaper that I am doing somewhere in the world.
"Incredible, " she told me recently upon seeing the front page of a Swedish newspaper I sent her. "The color is impressive.  These are newspapers people would want to read. What attention to detail, use of photos, style."
I imagine Cuba will be fertile ground for its very smart and creative people to quickly advance in all areas, including visual journalism. 
If one reviews the history of visual journalism in Cuba of the past 100 years, one can identify publications that were always ahead of the curve, and as inspired and attractive as the best in the world.  Think Bohemia magazine, the newsweekly that Cubans of another era, could not live without, not to mention the caricatures, illustrations and cartoons from a variety of long gone artists, whose work still shines today. 
Design was very much a part of the Cuban publications of the 1950s, some of which I still remember, such as the Spanish version of LIFE Magazine, so beautifully executed by the late editor/designer Carlos Castañeda.
If one takes a look at the art work coming out of today's Cuba, one sees an enormous reservoir of talent among the island's fine artists who do so much with so little.
Lots of new things to introduce if there is ever a change of direction in Cuba.
We know that there is no better engine to propel creativity than a country that emerges from a dark period of repression.  We saw it in the Spain of the 1970s with the end of the Franco era: what developed there with the birth of such newspapers as El Pais, El Mundo, and many others, is evidence of this.  It was Spain that accelerated the move of so many newspapers from broadsheet to tabloid. 
For them in Spain it was a way of abandoning not so much a format, but the memories of a period they wished to forget.  The most beautifully designed newspapers emerged as a result, and the world watched in awe, but also followed.  To this day, Spanish newspapers ranked among the best designed in the world.
The same will probably happen in Cuba when there is a change.  First, there would have to be democracy and a free press, then the rest would come.
A part of me would love to be present at the creation.
Other sequels:
This week we also blogged about the importance of local news, community newspapers and why Mr. Buffett keeps buying them.
Here is a piece that articulates the same ideas rather well:
Why rich people are investing in newspapers, again
http://www.poynter.org/latest-news/mediawire/174594/why-rich-people-are-investing-in-newspapers-again/?utm_source=Daily+Must-Reads+from+MediaShift&utm_campaign=8b47d96a12-Daily_Must_Reads10_24_2011&utm_medium=email

First paragraph:
In March, Chris Hughes paid around $5 million for a majority share of The New Republic. On Sunday The New York Times reported he'd be doubling the magazine's staff and hiring former editor Franklin Foer to edit the magazine once again. Also last week, Warren Buffett's Berkshire Hathaway purchased most of Media General's newspaper holdings. Both moves — which amplify the recent drumbeat of wealthy people taking ownership stakes in newspapers in Philadelphia and Maine — are the sort of brash, conventional-wisdom agnostic actions wealthy people, especially wealthy men, like to make. But there are a couple of reasons not to look at them as vanity projects.
Weekend reads: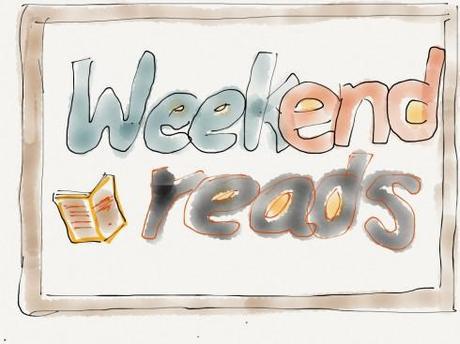 This is worth looking at, just great:
http://www.septemberindustry.co.uk/madethought-gfsmith/?utm_source=The+Bat+Cave&utm_medium=twitter

New Orleans Paper Is Said to Face Deep Cuts and May Cut Back on Publication
http://nyti.ms/JJLG9d

- USA: New Orleans Newspaper Scales Back in Sign of Print Upheaval
http://www.nytimes.com/2012/05/25/business/media/in-latest-sign-of-print-upheaval-new-orleans-paper-scaling-back.html?pagewanted=all
- USA: The Digital Future of The Times-Picayune
http://www.forbes.com/sites/johnmcquaid/2012/05/24/the-digital-future-of-the-times-picayune/
- USA: David Simon: End of daily publication for Times-Picayune 'grievous news'
http://www.poynter.org/latest-news/mediawire/175128/david-simon-end-of-daily-publication-for-times-picayune-grievous-news/
- USA: Advance cuts daily publication of its three Alabama papers
http://www.poynter.org/latest-news/mediawire/175060/advance-cuts-daily-publication-of-its-three-alabama-papers/
- USA: Warren Buffett's letter to his editors and publishers
http://jimromenesko.com/2012/05/24/warren-buffetts-letter-his-editors-and-publishers/

- USA: If Tribune decides to sells its newspapers, which ones might someone (like Warren Buffett) buy?
http://www.poynter.org/latest-news/mediawire/174797/if-tribune-decides-to-sells-its-newspapers-which-ones-might-someone-like-warren-buffett-buy/

- UK: Murdoch's Times could soon be read mostly digitally
http://paidcontent.org/2012/05/22/timesdigital/
First paragraph:
At this rate, News Corp's UK newspaper The Times could be read mostly digitally by 2014. Latest figures show mandatory digital subscriptions, which the publisher introduced in mid-2010, now make up a whole quarter of the publisher's combined print-and-digital circulation…
Today's pop up


Frank Deville sends us this Bild pop up: take a look at this gallery of photos of tennis great Boris Becker thru the years. Fun.
The iPad Design Lab: Storytelling in the Age of the Tablet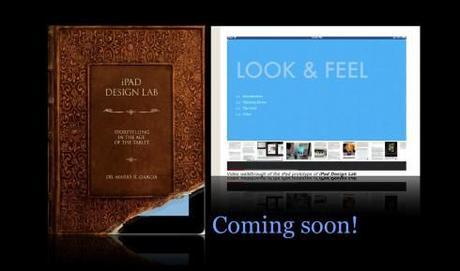 Video walkthrough of the iPad prototype of iPad Design Lab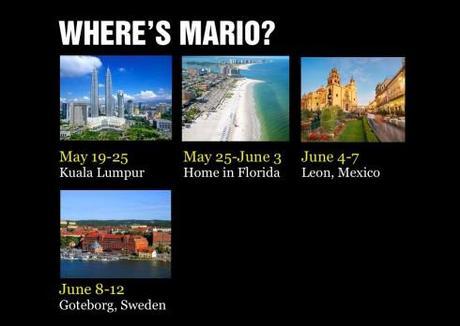 TheMarioBlog post #1025