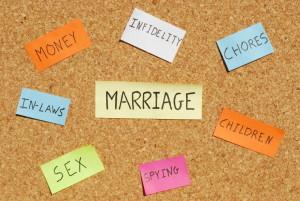 Bookmark these articles and catch up with them this weekend…
3 Research-Based Tips for a Happy & Healthy Relationship (By Bob Navarra, Psy.D.; The Gottman Relationship Blog). More right-on advice from relationship guru, Dr. John Gottman.
America's Top Couples Therapist Says All Successful Marriages Share This Trait (By Jake Baer; Business Insider). Tension and conflict are a natural part of relationships. However, the ability to repair—and repair early—with kind words is the key to a successful marriage.
10 Signs He's Just Not That Into You (By James Michael Sama; Jamesmsama.com). Why hang on? Some relationships really do have expiration dates.
5 Reasons Infidelity is SO Common in Marriages (Says Science) (By Dr. Jim Walkup, LMFT; Your Tango). Find out how to protect your relationship.
7 Ways Women Can Build Trust In Relationships (By Terry Gaspard; YourTango). Love this: "Trust is more of an acquired ability than a feeling."
Related posts: Weekend Reading: Heartbreak Healers, What Women Want and More