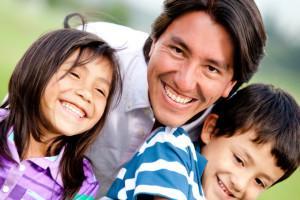 How to navigate new relationships and learn from the past!
7 Damn Good Reasons To Date A Single Dad (Brittany Wong, Huffington Post). Single dads are the best kept secrets!.
20 Things You MUST Accept For Your Relationship to Succeed (Ravid Yosef, YourTango.com). Love just isn't enough for a successful relationship!
5 Things I Didn't Know About Marriage Until I Got Divorced (Laura Parrot- Perry, DivorcedMoms.com @Huffington Post). Sometimes the hardest lessons of life are not the ones we planned on.
The Key Thing People In Happy Relationships Do Differently (Women's Health       , Yahoo.com). Your ability to do this one thing that could put your relationship on a better course!
7 Things To Consider Before Entering A Rebound Relationship (Terry Gaspard, LCSW, Movingpastdivorce.com). Should you have a rebound relationship?