Hello my Lovely Friends   Hope you all are having a wonderful weekend.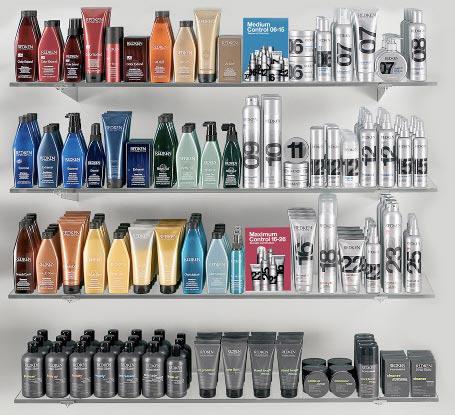 Image Source
  Genetically I have thick long voluminous wavy hair but with insatiable dryness. I was brought up with the myth that hair should be trimmed only once a year and only by a quarter of an inch. The consequence was dry hair with ends like coconut husk. My point is  long hair is undoubtedly beautiful but when it's unhealthy it will not add to beauty in any way. So get it trimmed regularly and grow your hair gradually and beautifully.  With constant pestering I finally convinced my mother that cropping curly/ wavy hair into layers will crop away the dry ends but will not effect the length much. So, a couple of years back I got my hair cut into layers which is the best thing I have done to my hair.
The stylist set the layers into s*xy curls but recreating the same at home was difficult. I started experimenting with blow-dryer to recreate the same curls and that has marked the beginning of my Hair Styling Endeavors.  But as a beginner, I didn't have any idea about the various styling products like sprays, mousse, gels and wax that are required to achieve the perfect style and to maintain the style for a long time. Experimenting with products, Youtube Beauty Gurus and Google research has helped me to understand the purpose of each product. So, in today's post I will be sharing the different hair styling products available, purpose of each product and how it caters to your needs.
Sagaciously Beautiful's Guide to Hair Styling Products    
Product
Purpose
How To
Hair Spray
A Hair Spray can be described as a preserving agent for your processed hair style

. It helps to hold the style for a long time and also to smoothen down the fly-aways. A Hair Spray usually stiffens the hair and thus holds the style in place.
A hair spray should be used after creating the hair style by spritzing all over the style and gently smoothening any fly-aways with the palms.
Hair Mousse
If limp thin hair is your concern then a mousse is definitely a must have. Mousse is a volumizing agent to add bounce and texture to hair.  A Mousse will not build up on hair so it would be a safe bet for hair styling.
Apply mousse when the hair is wet or damp and brush through the hair to distribute the product evenly. Now you can style your hair accordingly.
Mousse is most recommended for setting hair into voluminous curls or waves.
Hair Gel
A Hair Gel, like Hair Spray stiffens the hair and holds the style but the effect is slightly stronger. Depending on the holding strength of the gels, different hair styles can be created.
Light Hold: Curls or Waves
Medium Hold: Spikes
Strong Hold: Slick back Style.
A hair gel should be used when the hair is damp or wet. Apply it evenly through the hair and scrunch for natural curls or blow-dry hair for straight hair.
I personally don't like using gels while blow drying hair straight, because I dislike the stiffened straight hair effect.
Hair Serum
A hair serum forms as a protective coat on hair and helps to condition, detangle and  smoothen the hair. A Hair Serum also protects the hair from heat, pollution and Sun. For daily conditioning and light styling a Serum is the most recommended product.
Take just a few drops of serum into hands, apply to damp hair, comb it through evenly and style as required.
For achieving flowing straight hair my choice is definitely a Serum
Hair Wax
A Hair Wax is also a Style Holding product but unlike gels or sprays it doesn't stiffen the hair. It sets the style and smoothens the fly-aways with the help of the main ingredient WAX.  So it would be greasy and builds up heavily on hair. It's always recommended to follow up with a clarifying shampoo.
Unlike Hair Gel, a Hair Wax is not a drying product. So it should never be applied to wet or damp hair else hair becomes limp and greasy.
Scoop out a little hair wax and rub it between the fingers. This will warm up the wax and ensures smooth even application. Apply it to the hair and set the style as needed.
Recommended for short curly hair to add shine and control the frizz. But again don't forget to wash it off with a clarifying shampoo.
  There are many other styling agents available in the market like Pomade, Shining Mists, Volumizers e.t.c. but the above list comprises of the basic products required for Hair Styling. All other products are mostly the variants of these basic products.
Now that you gleaned some good knowledge, choose a Hair Styling product accordingly and get the Salon Styled Hair at the comfort of your home

Happy Gleaning and Happy Preening


Vish