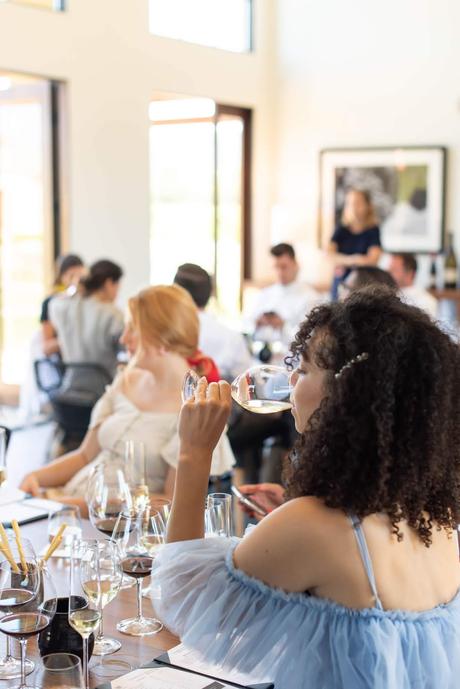 I recently had the opportunity to visit Patz & Hall Winery, via Emily Martin Communications & Events. Have you been? It was my first visit, and I had a spectacular time with a lovely group of people! Thank you to Emily for putting this event together.
Located at 21200 8th St E, in the town of Sonoma, you may feel as though you've taken a wrong turn - but don't worry, you haven't! Enjoy the vast vineyard views as you pull up through the driveway.
Patz & Hall Winery was founded in 1988 by four passionate, and talented people: Donald Patz, James Hall, Anne Moses and Heather Patz. Together they set out with of the goal of creating exceptional and limited production wines. Two years earlier in 1986, a trip to the Burgundy region of France had left a strong impression on founder Anne Moses and winemaker James Patz; the visit had inspired them to create a collection of Chardonnay and Pinot Noir wines that reflected the unique climates of the Northern California regions. And the rest they say, is history.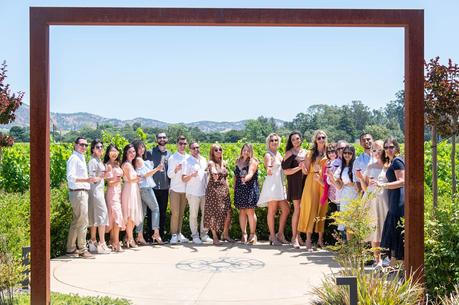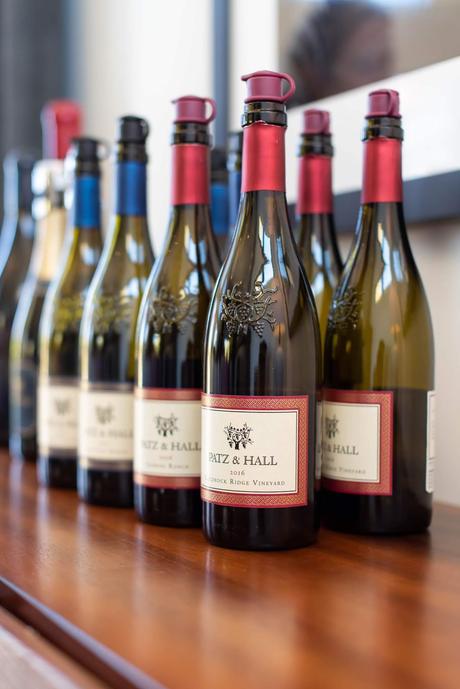 Patz & Hall Winery produces two wines: Chardonnay and Pinot Noir. Winemaker James Hall was our host for the day, and he kindly toured us through the property, gave us a history of the winery, and even a sabering demonstration! During our visit with James Hall, it became clear just how important the symbiotic relationship is between the winemaker and the winegrowers: to produce spectacular wines that reflect the nature and flavors of a Patz & Hall wine, it is important to have both trust and expert experience.
👉Want to experience Patz & Hall Winery for yourself? Have a complimentary tasting, on me! Simply email [email protected] and mention A Mused Blog for a complimentary wine tasting for two. 
Before sitting down to our family style lunch, we had the opportunity to taste two Chardonnays - a Russian River and a Carneros grown, and two Sonoma Coast Pinot Noirs. Their Chardonnay pricing range is $40-80, and their Pinots are priced from $38 -$110.
For our meal, we dined in their private event space: with high ceilings and large glass doors and plenty of windows, we couldn't have asked for a better locale for lunch! The large windows beautifully framed our spectacular views of the Mayacamas Mountains. As a vegetarian, I enjoyed the mixed greens salad, cheese selection, and roasted veggies. I especially loved the 2016 Dutton Ranch Chardonnay that was paired with our meal. For dessert we had chocolate dipped strawberries, and macaroons.
I hope you will make Patz & Hall Winery a priority on your next wine tasting tour! You won't be disappointed.🍷
Many thanks to Emily Martin Communications & Events for putting together such a fun experience, with a great group of people!
Photography: Arvin Studios