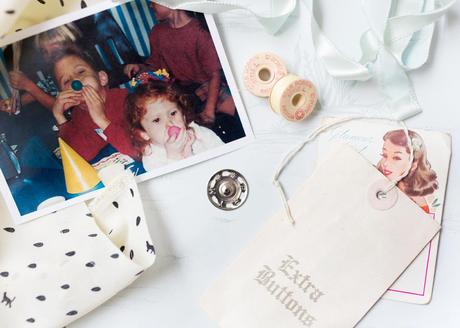 My relationship with my brother James is and will always be different than others. For one, it's the longest bond I'll ever have. I'll know him before and after any significant other and will probably know him longer than my dad. That is, if I don't ax him before my pops goes to the grave. But what's most interesting about kin, especially this kin in the photo above, is that they help form your identity. By relating my traits to James', I have developed my own concept of self. James parties a lot while I don't, and I have come to define myself as reserved because of the dichotomy. Some might say recluse, in which I say sewing recluse!
James came to town last night; that's him in the photo above. He's more casanova than cute these days, and through Sunday, he'll be living it up, Madalynne style. He's never been to NYC, so we're taking a day trip to see the big apple. He insisted on seeing his friend's clothing store in the East Village, and I agreed on one condition – that we go to the most magical place on earth. No, not Disney World! Mood Fabrics! I got light pink wool coating on my mind.
Wish me luck – he's a handful!