I can safely say this past weekend was by far one of the most relaxing and enjoyable times we've had at our home. We weren't entertaining, we didn't complete an endless number of projects, but we certainly had a great time.
We got some work done in the garden, mostly running soaker hoses to irrigate through the summer, and hung yellow ribbon (kind of like caution tape) around the perimeter to deter snacking deer.  We planted a whole bunch of herbs in containers on the front porch to use in cooking throughout the summer. Included in the herbs we planted were TWO kitty plants- cat nip and peppermint.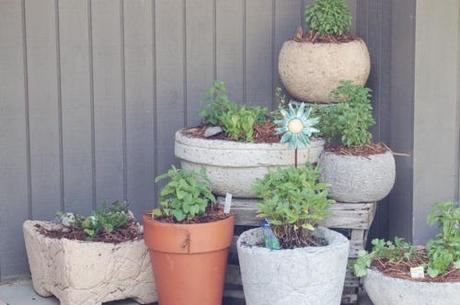 And we made and ate food! Grilled pizza, cheese and meat plates, mozzarella and tomatoes on skewers, grilled whole chicken, fresh asparagus, homemade strawberry rhubarb pie… everything was amazing.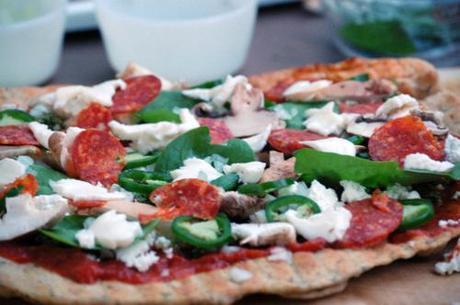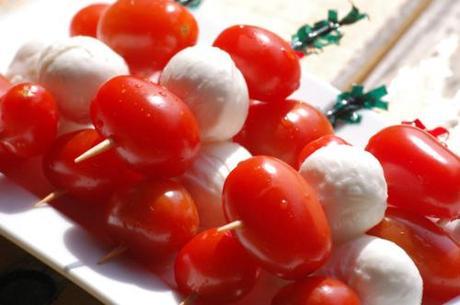 There was some relaxing, and playing and just being silly. The dogs and cat were thrilled because everyone was outside playing with them. The chickens could barely container their excitement, and held chicken races back and forth across the yard.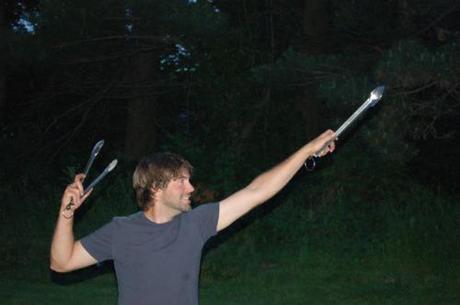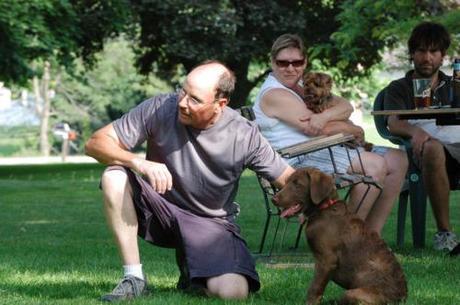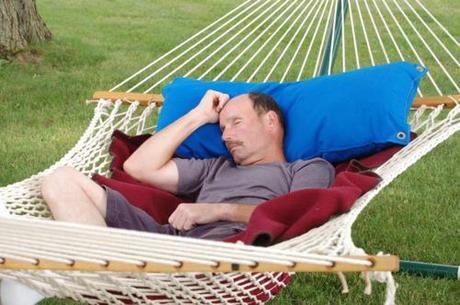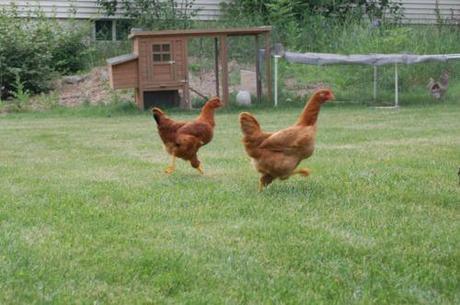 We got to enjoy wine by candle light and have a fire in the chiminea. When Sunday night came, no one wanted the weekend to end. It was a great weekend, and I know my Dad had a very happy and relaxing Father's Day. Just hanging out around home with the animals, his grill, and family.