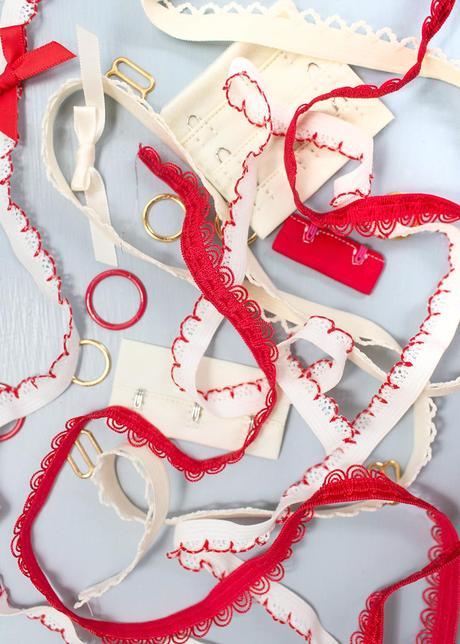 I said I would and now I will.
About a month ago, I committed to sewing 3 sets of lingerie in 1 weekend. Always a technical creature, I calculated exactly what this would entail – cutting and sewing  24 cups, 6 wings, 6 cradles (this includes self + lining), 5 yards of plush elastic, 3 yards of strap elastic, 3 hooks and eyes and 6 rings and sliders. Phew, that's a mouthful.  For some sewers, this challenge would be a breeze. Lauren could whip up undies for a small nation on any given Saturday. But for me, a sewer who likes to take a pause in between operations so that I can think about the next step, 48 hours to to complete a task such as this makes my nerves throb. Will I complete all 6 pieces? What if I don't make it. Focus, Maddie, focus…
Since I set my challenge, I haven't had a full weekend to dedicate to sewing. Somehow, this weekend opened up, in which case I immediately allotted 48-hours of quality time between my sewing machine and I. So, wish me luck, and Norma, got any advice?