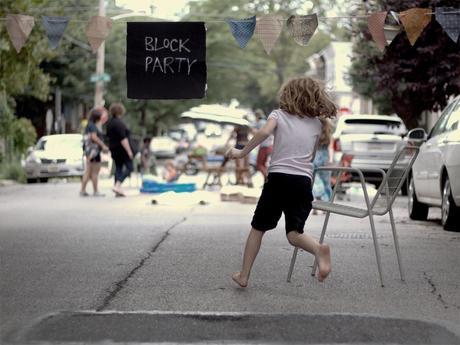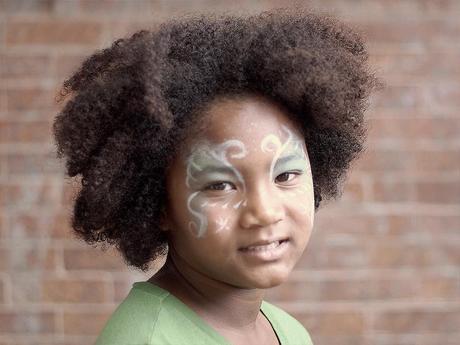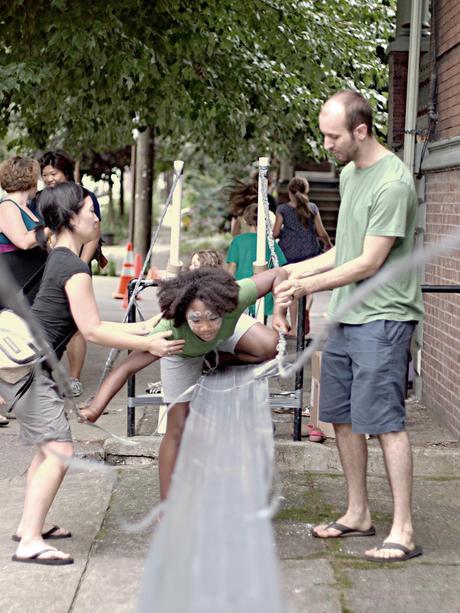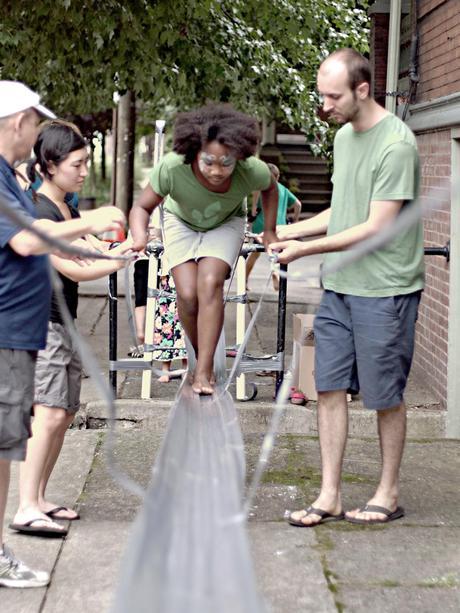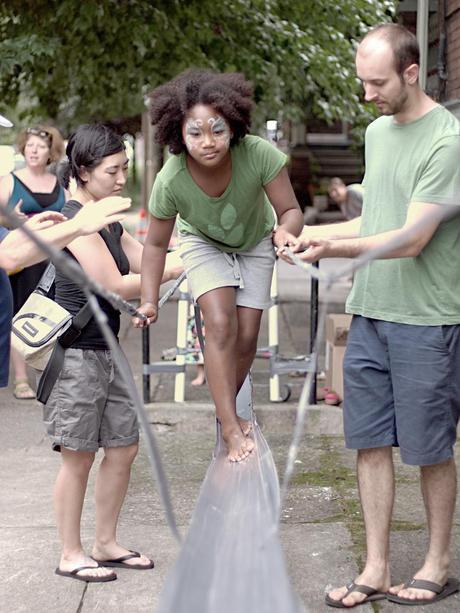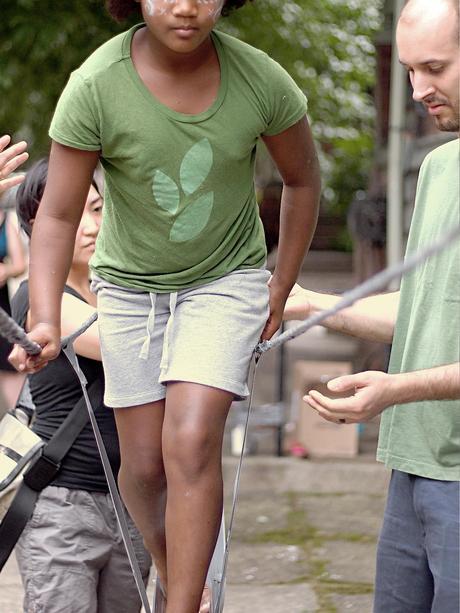 growing. Last Friday night, I finished a jumper dress that was made using a pattern from (same book used for my Japanese dress). After I sewed the last stitch, cut the thread tails, and gave it one last light pressing, I hung it up. Just like any artist would do, I took a step back to evaluate what I had just made. I tilted my head to left and then to the right and thought, "It's kind of dowdy." The next morning, I looked at it again, and this time, my thinking was more the-glass-is-half-full: "It's not so bad."
The dress was growing on me.
As I got dressed later on, I spotted a cream oversized tee. "I wonder what the jumper would look like if I paired it with this?" I put it to the test and what do you know? It looked great! Adding orange heels, I sealed the deal – the jumper was my new favorite piece.
Does this happen to you? Are you not sure about a me-made garment at first but after time and a little outfitting, it becomes a beloved piece in your wardrobe?