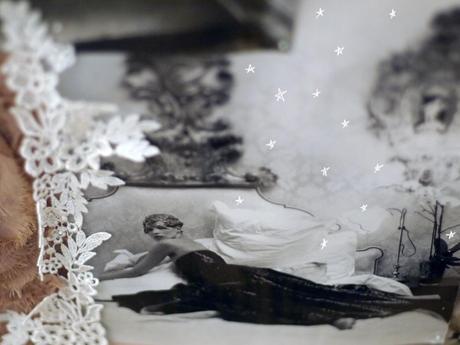 about function and not aesthetic. Finishing my work on time, sewing, and blogging were not at the top of my to-do list. Staying warm was. Raise your hand if you were freezing this week. Okay, raise your hand if you slept in your winter coat this week (my hand is raised). My week reached a peak, pun intended, when I opened a can of Coke Zero and it froze while in my hand. That's not supposed to happen in the real world, only in the movies. I never thought I would say this but I'm looking forward to the warmth next week – forty eight degrees. Did this Florida girl just write that forty eight degrees was warm? Oh my.
My bra making adventures are still coming along. You betcha, I've succumbed to flashcards. I'm determined to learn this lingerie-making stuff. Determined. In classic Maddie style, I'll keep my projects a secret and then unveil them suddenly, like I'm about to do in the next coming weeks with the photo shoot I had while in Florida for the holidays. Shhh!
On the agenda this weekend are two mini trips – first to Glen Mills for a workshop and then to New Hope for vintage shopping. It might be cold but I'm intrepid. The intrepid Maddie Flanigan.