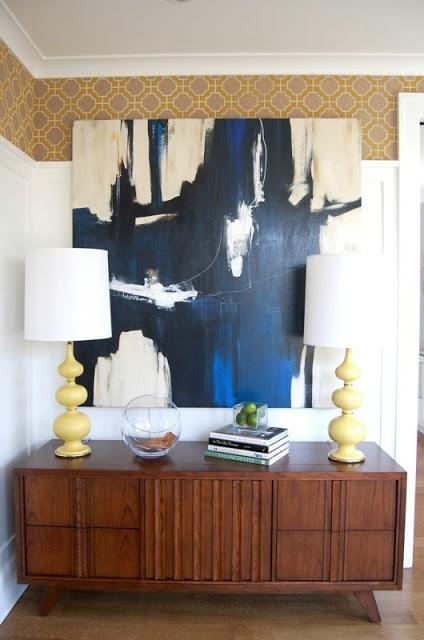 Iantha Carley D.C. Design house 2013
Why am I showing you this vignette? Because I have sideboard styling on the brain. Two weeks ago I found a vintage Thomasville faux-bamboo dresser on Craigslist. I
never
find anything good on CL so I knew I had to have it and paint it a glossy black. It will take up the wall in my kitchen that I never show. The wall was where my easel was and a rustic style armoire used as a
china
cabinet. I was a little sentimental about that rustic piece but its not my style and it was starting to fall apart.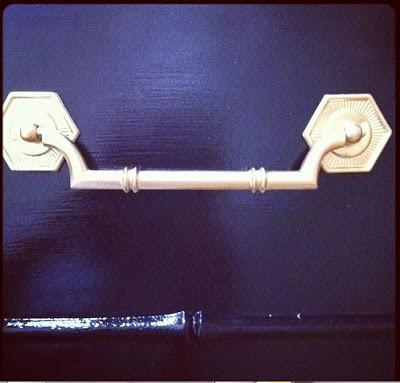 Well I got off to a great start... and then my husband, who never gets sick, got sick and went down in a heap. He works about 60 hours a week and then helps at home and it got him good. At this point the dresser and paint was taking up my half of the garage and the contents of the china cabinet that I was tossing were in piles in the kitchen and dining room. Chaos ensued. Now that I am sort of back to normal, I am debating lamps or no lamps. Symmetry or asymetrical styling. I have a giant white oval platter that won't fit anywhere else so that has to live in this plan. I also bought this darling planter from The Pink Pagoda accessories shop.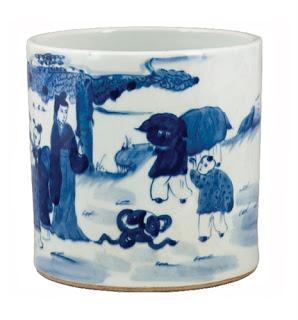 Several cookbooks will be out too. I hope I can make it quirky and traditional but fun. You'll be the first to know if I succeed.