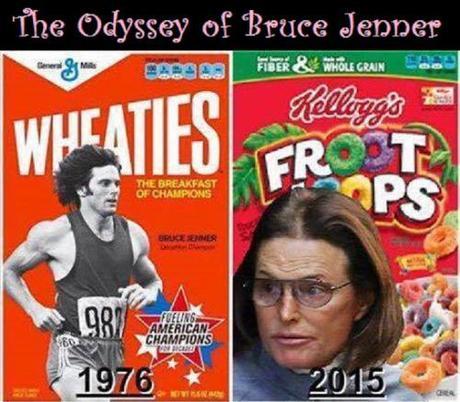 For Bruce Jenner's morphing into a MtF transgender, see "When did transgenders become all the rage?."
The latest news on lyin' Brian Williams:
Yesterday, in a memo from NBC News President Deborah Turness, the network announced that for his persistent lying (over the course of TWELVE YEARS!) that he was aboard a helicopter shot down by a rocket-propelled grenade in Iraq in 2003 (see "NBC news anchor Brian Williams admits he lied"), NBC News anchor Brian Williams will get a slap on the wrist — 6 months suspension without pay.
Steve Burke, the CEO of NBC Universal, said Williams' actions "are inexcusable and this suspension is severe and appropriate" but that Williams "deserves a second chance and we are rooting for him." (Clash Daily)
According to National Review, it was NBC's female executives — Turness and her boss, Pat Fili-Krushel, chairwoman of NBC Universal news group — who want to go soft on Williams and return him to the anchor job because they're "desperate to save their jobs" by preserving Williams and, by extension, NBC's last big No. 1 show in ratings — the NBC Nightly News.
Here are more Lyin' Brian Williams satires (click here for our first batch of Lyin' Brian Williams satires):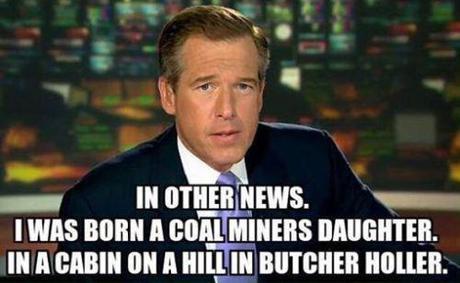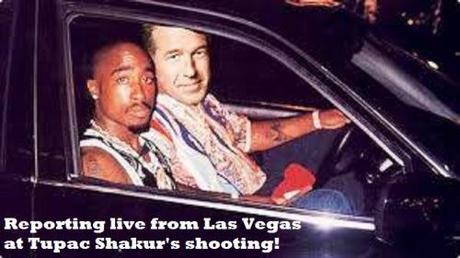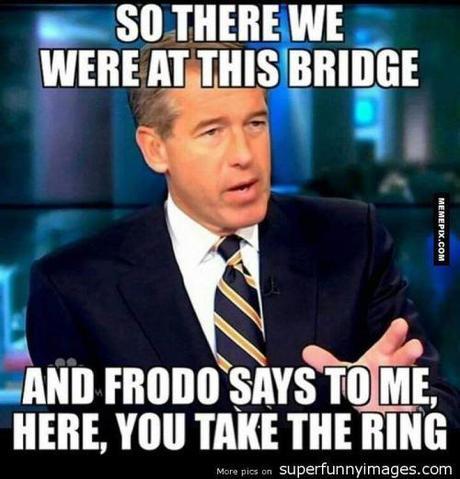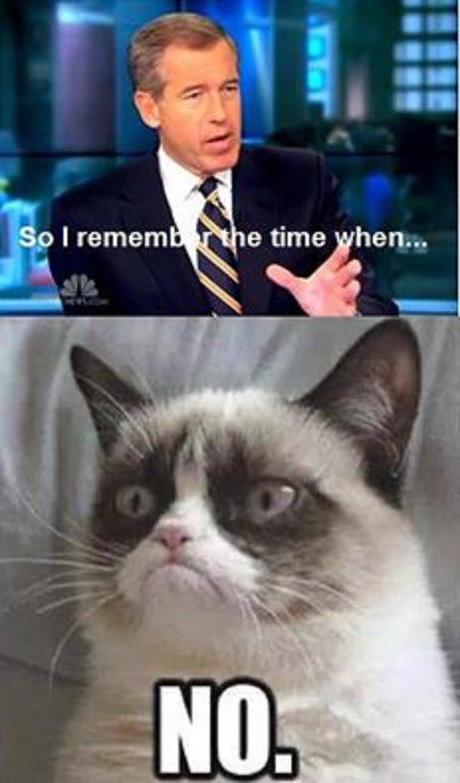 Join Grumpy Cat in saying "NO" to NBC Nightly News and all NBC shows.
H/t Tony W. and FOTM's Lola & j.case
~Éowyn