Happy Friday! Wanted to do a table number roundup today. Its kind of odd that I've never specifically blogged about this particular "day of" element before. There are so many ways to personalize and identify your tables now, and its going WAY beyond your standard "insert into stake" and tent style...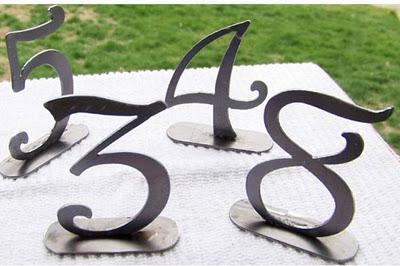 These were custom made numbers that would be interesting for
the right kind of event. Their weight alone lends themselves to
an outdoor reception.
Weddingbee.com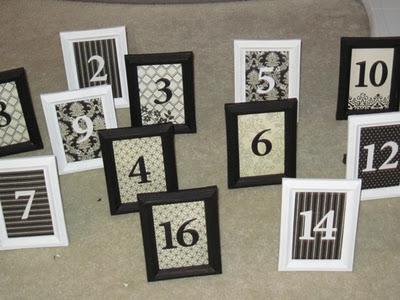 Great idea! For the D.I.Y. bride... Very affordable and chic.
Materials: Painted frames, scrapbooking paper and mailbox numbers!
Weddingbee.com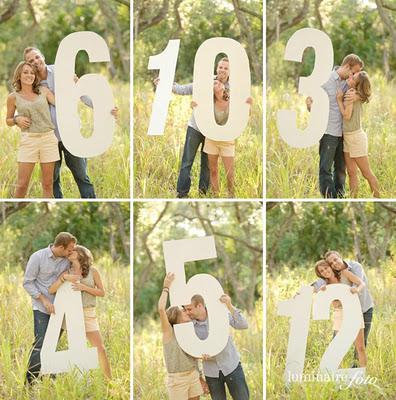 How cute is this? Photoshoot of a couple next to numbers.
These will most likely go in frames to sit on reception tables.
From luminairefoto.com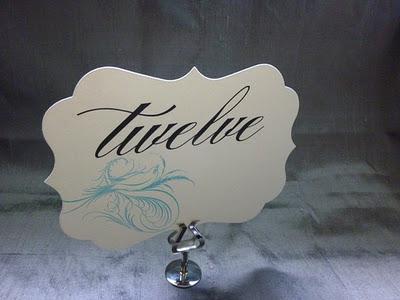 This is a popular die that many stationers own. The unique shape adds interest to tables.
blushpaperie.blogspot.com/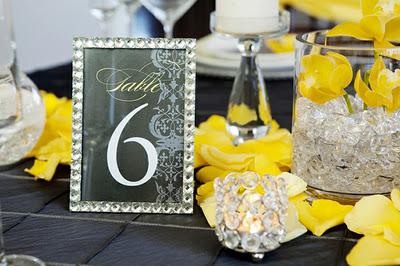 Ahhh, for the bride (and there are so many) that LOVES bling!
everylastdetailblog.com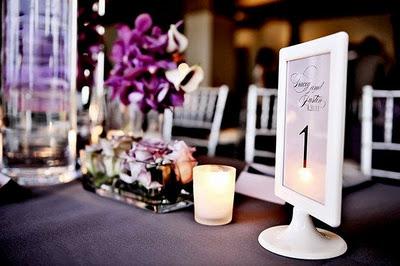 Paperedwonders.com table numbers inside a clean, crisp white frame.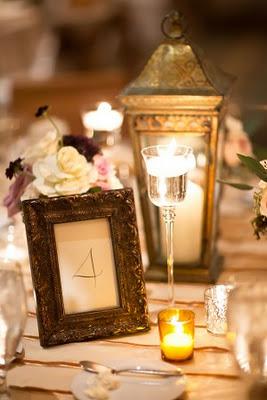 Calligraphed table number by CT-Designs.com inside an ornate frame.
The lanterns on the tables is also a nice touch.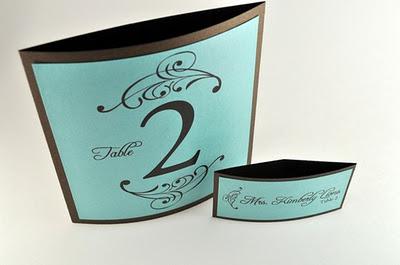 I don't usually see curved table numbers like this. Tents, yes. Little curved bubbles, no.
They are different and will add interest to your tables, or your escort card table as well.
Down To Earth Paperworks on Etsy.com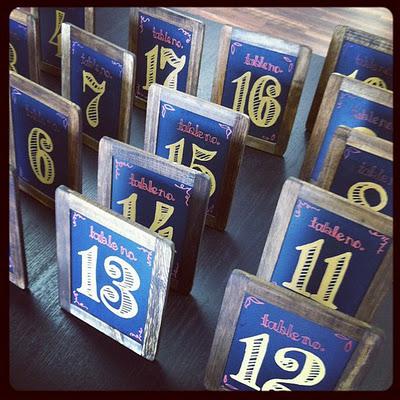 These are my favorite. Any font aficionado will appreciate HAND painted
numbers mimicking the Chevalier Becker Stripes font.
NOT easy and they look wonderful. From Paperwhites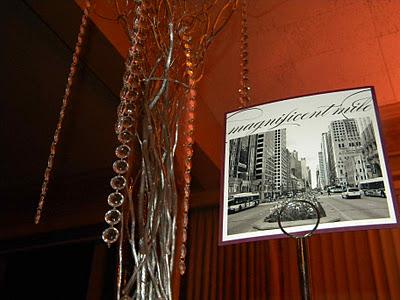 Finally, the table cards of course don't have to be limited to numbers...
Hot locations are all the rage. Magnificent Mile themed table card
designed by CT-Designs.com
A well-planned and executed number can really add to your decor. Let me know what you are thinking about using, or what you have used that was fun and different!