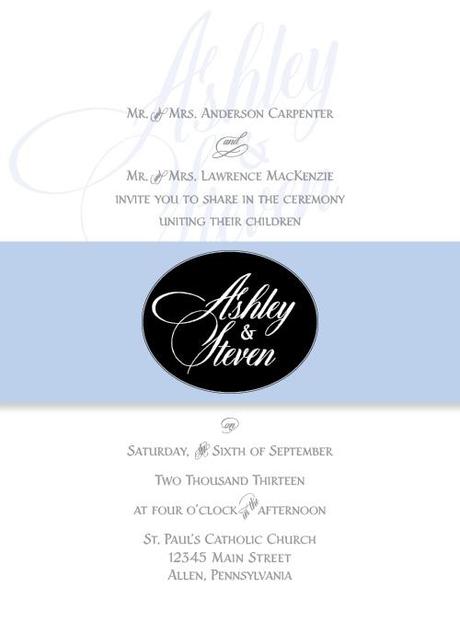 I create my fonts with invitation designers in mind.
I admire all the wonderful ways they use fonts to make something unique.
I asked the wonderful designer Bev Verbeke to create some invitations using my
Dom Loves Mary Total Design Font Package.
This includes all three versions of the Script fonts as well as the Text font, Flourishes and Add On Words.
She did not disappoint with these lovely, sleek, modern designs!
I love her use of the belly band to feature the bride and groom's names.
The bold black and white stands out beautifully against the soft contemporary blue color of the band.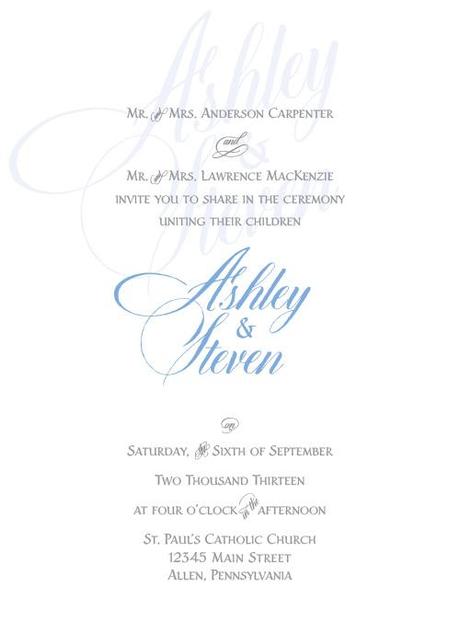 Once the belly band is removed the bride and groom's names are accented with a nice pop of color.
She chose a soft gray for the main wording and utilized the Dom Loves Mary Font Add on Words
to break up the text. ( and, on, the, in the )
I created these as a separate package so they could be used with any text font, not just mine:)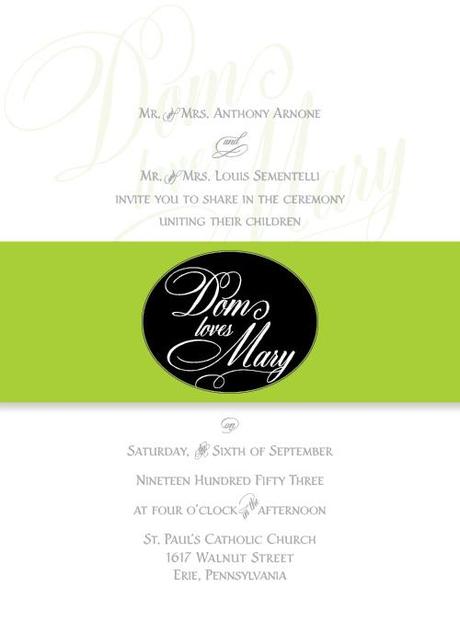 Here's another option in color and slight change in the belly band.
The enlarged names that float in the background in a softer color create a subtle background element that adds just the right touch of interest.
And I love that she chose to use "Dom loves Mary" for the bride and groom's names.
I think replacing "and" with "loves" is such a sweet approach for any invitation.
It makes you say "Ahhh" as soon as you open the envelope.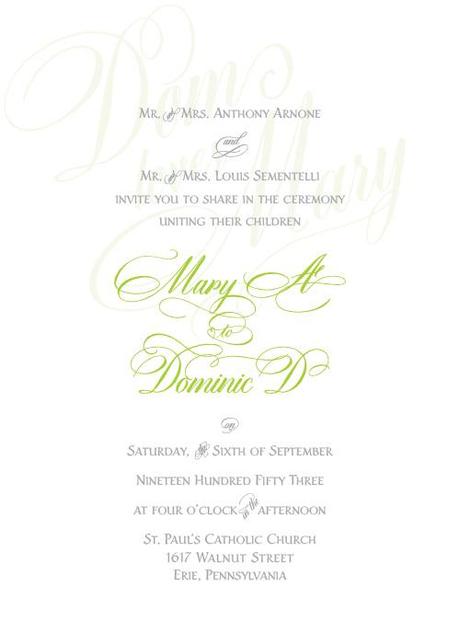 I designed the flourishes to go with the upper and lower case letters to be used at the designers discretion.
Here Bev creates a hand lettered custom look for the couples' names.
I love that she chose the version of the Add On Word "to" with the heart:)
Bev is available to create these custom designed invitations or any other custom design for your wedding.
You can see some of her previous work here  and here on the old version of this blog.
Check out her online portfolio
Or contact Bev at [email protected].
Below are more examples of the Dom Loves Mary Calligraphy Font Total Design Package in action:
If you don't need the whole design package, all of the items can be purchaed à la carte!
Click here to check out more  and purchase the Dom Loves Mary font
as well as my Belluccia calligraphy font.
Have a Thelonious Monk Thursday!
Debi