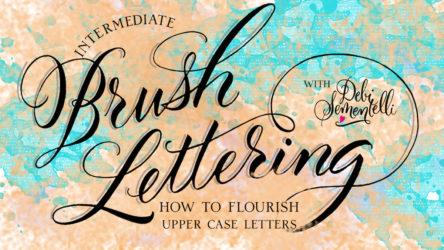 Are you confused about flourishing letters?
Or maybe you do you the same ones over and over and you're looking for a fresh approach?  Look no further!
In my newest Skillshare class, I share my 15 point process for flourishing that will help you create unique beautifully flourished letters.
This is the process I developed over the past 8 years as a font designer to create my best selling fonts like Cantoni and Belluccia.
This is an intermediate level class for those who have some lettering experience.
But beginners can learn a lot from it too!
Check out more in the 2 minute video below.
Click here to  TAKE THIS CLASS  AND ANY OTHER SKILLSHARE CLASSES FOR FREE with a free 2 month Skillshare membership.
Just sign up for a membership, take all the classes you want for 2 months then cancel before the 2 months is up and you pay nothing! I 'd love to help you on your lettering journey!