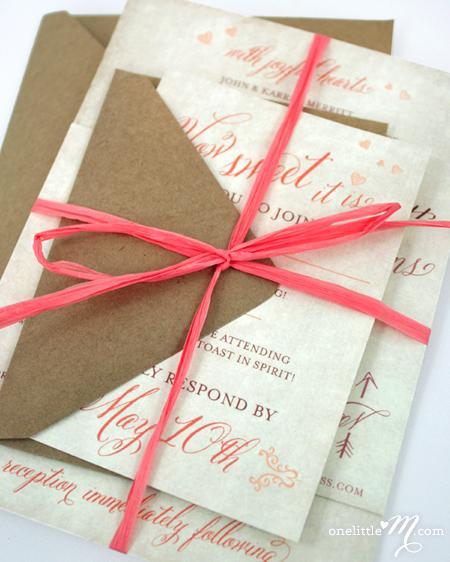 Loved finding this darling invitation set and  program options, using my Belluccia calligraphy font designed by Melissa Meek of "onelittlem".
The coral color brought out by the raffia just pops against the kraft envelopes.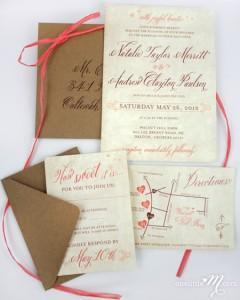 I like the color she chose to address the envelopes with.  The addressing is all done on the computer using my Belluccia calligraphy font!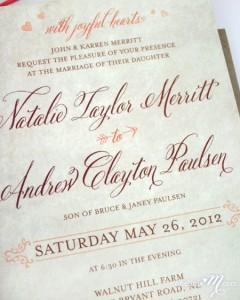 A close up of the invitation highlights the great color combo and fun design features.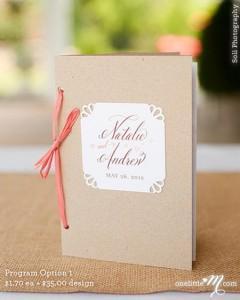 This program option is so simple and sweet!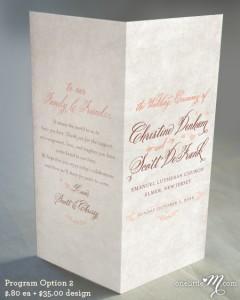 The second program option will likely give you room for more information.  Again the simplicity allows the font to shine.  (Printed on an 8.5 x 11 folded in half vertically.)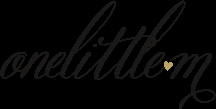 I'm flattered that Melissa even chose to use Belluccia for her logo!
She also designs dresses!  How multi talented! Go check this little m dynamo out!
As always my two calligraphy fonts Belluccia and Dom Loves Mary are available for purchase  here.
Belluccia has remained on the Best Sellers list for 19 months was named one of Myfonts Most Popular Fonts for 2011 and is available at myfonts.com.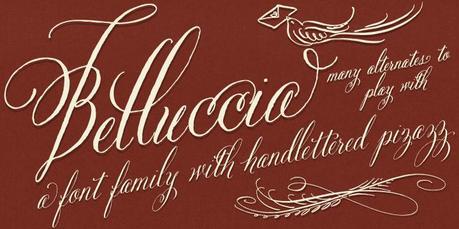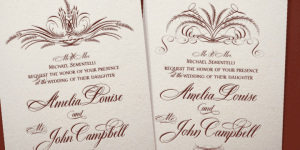 My second calligraphy font, Dom Loves Mary (a "December Rising Star" and  2012 Best Seller) is also available on myfonts.com.
Have a munchkin Monday:)
Debi