Wanted to share footage from a SECOND partyscape done with Dejanae Events in conjuction with Wedding Guide Chicago.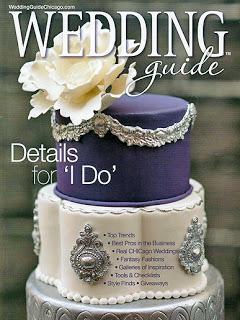 Sophisticated palette of Sangria, Tiffany blue, taupe, white and lavender. The photoshoot was done right on the golf course at Eaglewood Resort & Spa. The golfers got an eyeful and I have to admit I was watching each tee to make sure we didn't get injured! Very beautiful work Desirée, I think the florals were just stunning.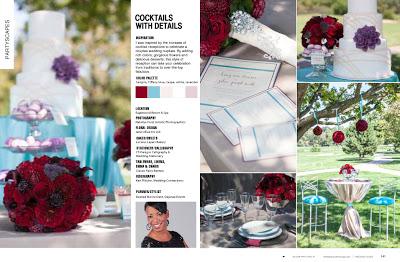 Actual spread in the magazine... Pages 140-141.
---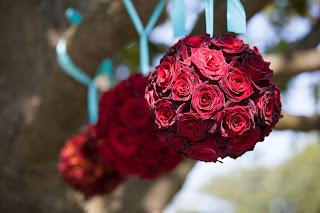 Breathtaking hanging bouquets. Just lush and sophisticated, I loved them and they added just the right touch.
---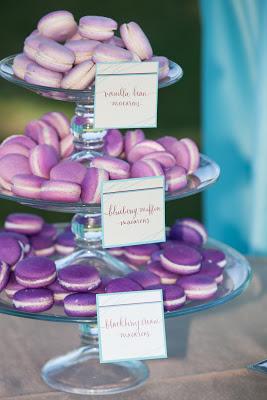 Desserts with hand lettered name cards by CT-Designs.
---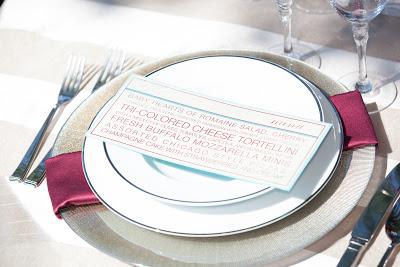 Landscape oriented menus with alternate sized type by CT-Designs.
---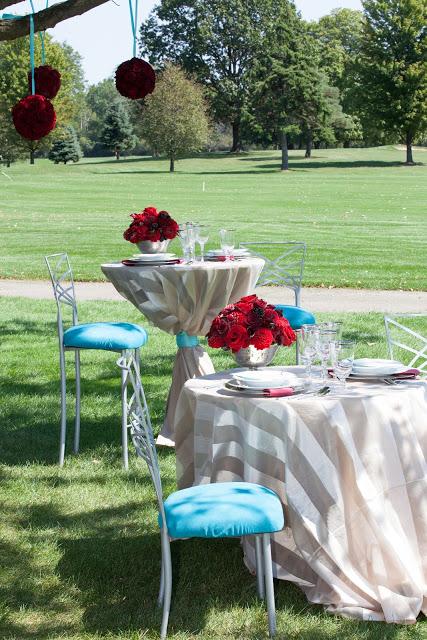 Shot of both tables.
---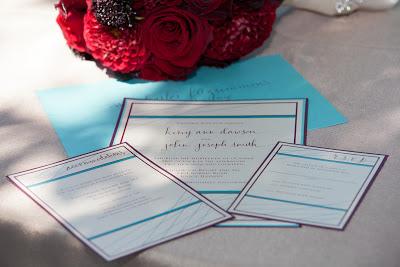 Stationery suite featuring hand lettered accents with envelope.
---
Enjoy the video footage and look for this spread in the new magazine, page 141, on shelves now!