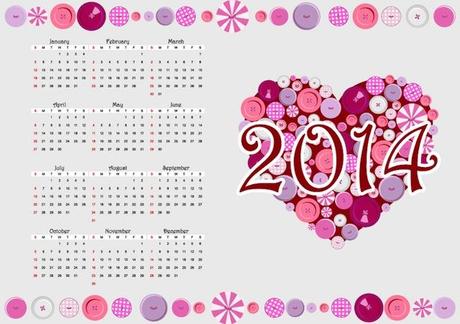 We know it's hard to resist planning your wedding once you're engaged. Your first step of course is to pick some possible dates. So, we present our annual list of good, bad, and just plain weird dates for your wedding (the list is also good for other party planning).
Unusual Dates:
If you're interested in numerology, you might want to pick a date with good or interesting numbers. Some of these dates are Mondays and Thursdays, so still doable for guests willing to take a long weekend and you may even save a little money. Consider hiring an astrologer, tarot card reader or other magical entertainment for your reception.
2014
2015
1/4/14 (Saturday) 1/5/15 (Monday)
2/7/14 (Friday) 1/15/15 (Thursday)
10/5/15 (Monday)
   10/15/15 (Thursday)
Pi Day
If you or your fiance is interested in math or science, consider a "Pi Day" Wedding. Don't forget to swap out the wedding cake for a wedding "pie."
3/14/14 (Friday)
3/14/15 (Saturday)
Groundhog Day
February 2nd is a Sunday in 2014. It could be a very cute, or very strange, theme!
Valentine's Day
Valentine's Day (February 14) is on a Friday in 2014, and a Saturday in 2015. Expect these to both be very popular wedding dates.
April Fools Day
It's on a Tuesday in 2014, and a Wednesday in 2015. If you're planning a small wedding and like the idea of surprising your friends and family, it could be a lot of fun. (Don't forget to hire a clown or magician for reception entertainment to play up the theme.)
Friday the 13th
There is one Friday the 13th in 2014 (6/13/14), which could make a pretty funny wedding theme for a non-superstitious couple. In 2015 there are three (2/13/15, 3/13/15, 11/13/15).

Three-day Weekends:
We've discussed the three day weekend controversy in the past, but if you're interested in having your wedding over a three day weekend, check out these dates:
Martin Luther King Day

 Weeekend of 1/18-1/20 2014

Wekend of 1/17-1/19 2015
President's Day
 Weekend of 2/15-2/17 2014
 Weekend of 2/14-2/16 2015 (notice this is also Valentine's Day Weekend)
Memorial Day
Weekend of 5/24-5/26 2014
Weekend of 5/23-5/25 2015
Fourth of July
In 2014, July 4th is on a Friday and in 2015 it is on a Saturday so Friday, Saturday, or Sunday would work for a wedding date. People tend to have fewer family obligations over Fourth of July weekend, so this is especially good for people with a lot of out of town guests.
Christmas
You probably don't want to have your wedding actually on Christmas, but if most of your guests are relatives, having a wedding around the Christmas holidays can be a great idea. Check our our articles on Christmas weddings for inspiration.
12/25/14 (Thursday) 12/25/15 (Friday)
New Year's Eve
12/31/14 (Wednesday) 12/31/15 (Thursday)
Check out our articles on New Year's Eve weddings for more inspiration.
Dates to Avoid:
Mother's Day Father's Day
5/11/14 6/15/2014
5/10/15 6/21/2015
Pearl Harbor Day
12/7/14 (Sunday)
Religious Holidays:
Palm Sunday Easter Sunday
4/13/14 4/20/14
 3/29/15 4/5/15
Passover
Monday 4/14 – Tuesday 4/22/14
Friday 4/3/ – Saturday 4/11/15
If you are planning a Jewish wedding discuss the "blackout dates" between the last day of Passover and Shavuot with your officiant. Different rabbis have different rules about this.
Rosh Hashaanah
9/26/14 (Friday)
9/13/15 (Sunday)
Yom Kippur
10/3 – 10/4/14
Sports-related:
Super Bowl Sunday
2/2/14 2/1/15
Final Four/March Madness 
4/5/14 (Saturday) 4/4/15 (Saturday)
World Series
The World Series for 2014 is tentatively scheduled to start on October 22nd. No dates are currently available for 2015.
—
Need more help planning your wedding? Check out our brand new Wedding Events page.