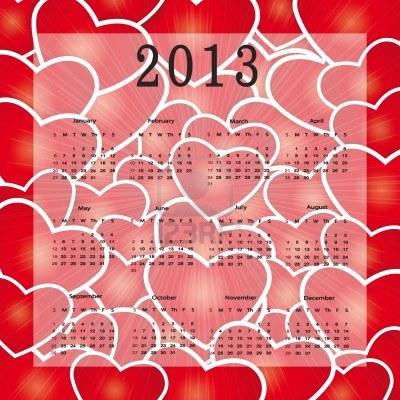 We're smack dab in the middle of "engagement season." If you got engaged recently and are starting to think of dates, you don't want to  get caught with  a date that no one can make. Check out these good and not so good wedding planning dates.
Unusual Dates
If you're interested in numerology, you might want to pick adate with good or interesting numbers. Some of these dates are Thursdays, so still doable for guests willing to take a long weekend and you may even save a little money. Consider hiring an astrologer, tarot card reader or other magical entertainment for your reception.
2013                                                                            2014
1/3/13 (Thursday)                                                1/4/14 (Saturday)
1/31/13 (Thursday)                                              2/7/14  (Friday)
3/1/13 (Friday)
3/31/13 (Sunday, but it happens to be Easter)
Groundhog Day
February 2nd is a Saturday in 2013, and a Sunday in 2014. It could be a very cute, or very strange, theme!
Valentine's Day
Valentine's Day is on a Thursday in 2013 so only small weddings would be a good idea, but it's on a Friday in 2014.
St. Patrick's Day
March 17 is  a Sunday in 2013 if you want to party and explore your Celtic heritage. It's on a Monday in 2014, not as good for a wedding.
April Fools
It's on a Monday in 2013 and a Tuesday in 2014. (Don't forget to hire a clown or magician for reception entertainment to play up the theme.)
Three-day weekends
We've discussed the three day weekend controversy in the past, but if you're interested in having your wedding over a three day weekend, check out these dates:
Martin Luther King Day                                President's Day
Weekend of 1/19-1/21 2013                                Weekend of 2/16-2/18 2013
Weekend of January 1/18/-1/20 2014           Weekend of 2/15-2/17 2014
Memorial Day
Weekend of 5/25-5/27 2013
Weekend of 5/24-5/26 2014
4th of July
In 2013, the Fourth of July is on a Thursday, so  Friday 7/5 or Saturday 7/6 would make great dates for a wedding with a lot of out of town guests or a destination wedding. It gets even better in 2014, July 4th is on a Friday so Friday, Saturday, or Sunday would work for a wedding date.
Labor Day                                                                 ColumbusDay
Weekend of 8/31-9/2 2013                                  Weekend of 10/12-10/14 2013
Weekend of 8/30- 9/1 2014                                 Weekend of 10/11 – 10/13 2014
Thanksgiving (Thursday)
11/28/2013,      11/27/2014
Christmas
You probably don't want to have your wedding actually on Christmas, but if most of your guests are relatives, having a wedding around the Christmas holidays can be a great idea. Check our our articles on Christmas weddings for inspiration.
Wednesday, December 25, 2013                    Thursday, December 25,2014
New Year's Eve
Tuesday , December 31, 2013,         Wednesday, December 31, 2014
Check out our articles on New Year's Eve weddings for more inspiration.
Dates to avoid:
Mother's Day               Father'sDay
May 12, 2013                                                               June 16, 2013
May 11, 2014                                                               June 15, 2014
Saturday, December 7 2013 or Sunday, December 7 2014 (Pearl Harbor Day)
Religious Holidays
Palm Sunday                  Easter Sunday
March 24, 2013                                                               March 31, 2013
April 20, 2014
Passover
Monday 3/25 – Tuesday 4/2/2013
Monday 4/14 – Tuesday 4/22, 2014
If you are planning a Jewish wedding discuss the "blackout dates" between the last day of Passover and Shavuot with your officiant. Different rabbis have different rules about this.
Rosh Hashaanah
Friday, September 26, 2014 (not on a weekend in 2013)
Yom Kippur
September 13-14 2013
October 3 – 4, 2014
Sports-related
Super Bowl Sunday
February 3, 2013
February 2, 2014
Final Four/March Madness Dates
Saturday 4/6/2013
Saturday 4/5/2014
World Series
October 23-October 31, 2013
The World Series dates for  2014 haven't been set yet, but the games occur in October, so make sure to check how your local teams are doing before setting an October date.
Need more help planning your wedding? Check out our Wedding Resource Guide.