It occurred to me that there are many uses for calligraphy outside of envelopes and place cards that brides may not be aware of.  Hand lettering instantly personalizes your paper elements and turns a "throwaway" piece into a keepsake.
Take a look at some of these not so obvious areas where you can utilize hand lettering...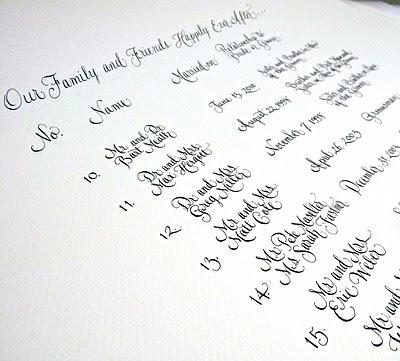 Guests LOVE to see their names on an elegantly lettered seating chart upon entering your reception area.
Seating Chart by CT-Designs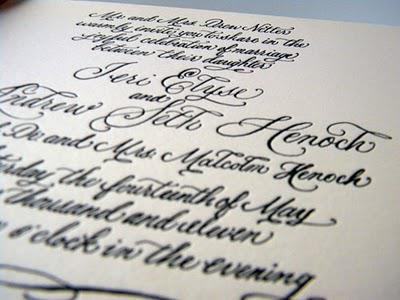 Custom lettering on an invitation is the ultimate personalization you can offer your guests when announcing your nuptials.
Custom font and layout by CT-Designs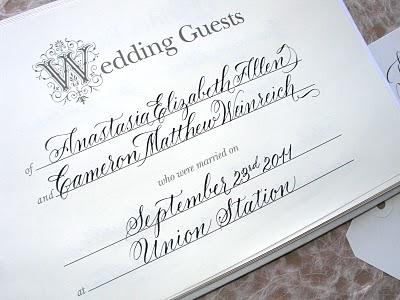 Don't forget to have the first page of your guestbook hand lettered.  
This will be a nice keepsake for you and your new spouse.
Image by weddingcalligraphybyjanefarr.blogspot.com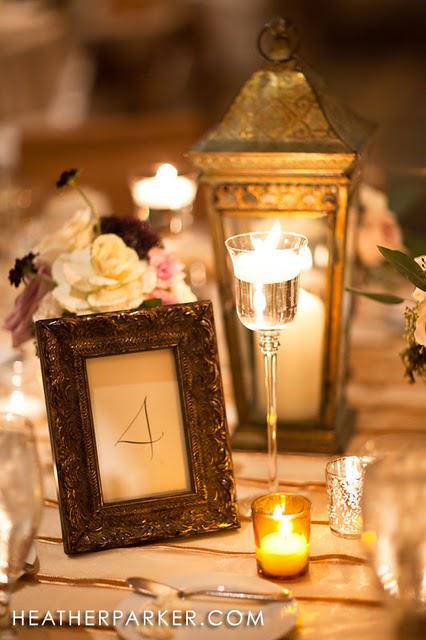 If you are thinking about ornate frames for your reception, have your table numbers hand lettered vs. printed to add some authenticity to the look.
Table number by CT-Designs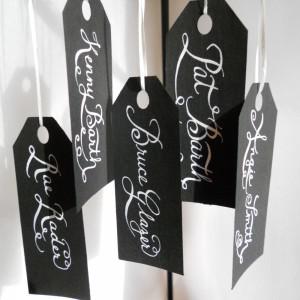 Guests might dispose of (or eat!) your wedding favor, but they will hang on to their tag!
Orangeandblossom.com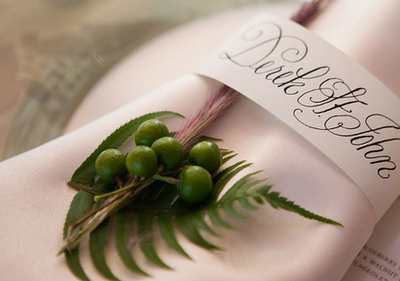 Another way besides place cards/escort cards to personalize guests place settings.  
Personalized paper napkin bands by CT-Designs.
Photo by Robin Sloan - Riverbend Studios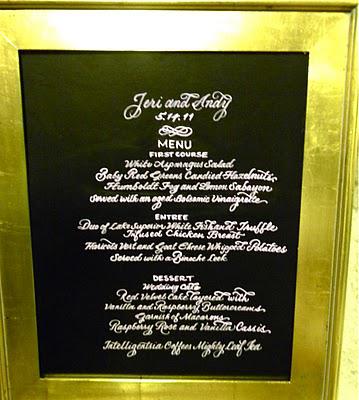 French-inspired menu chalk board by CT-Designs