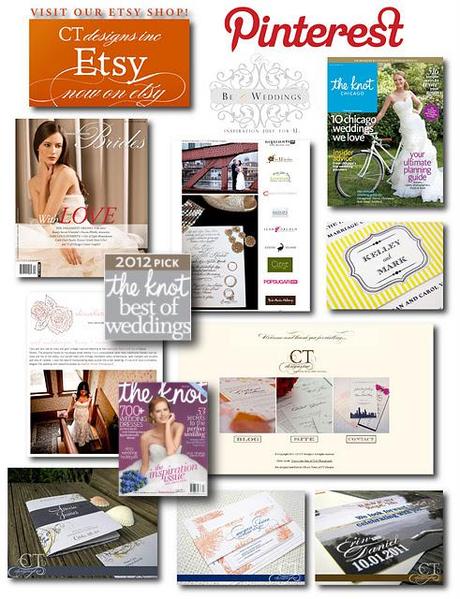 I always do anend of the season post 
to highlight the créme de la créme of the current year! This was a delightfully insane season here at CT-Designs with a lot of ups and downs, but I wouldn't change a thing. 
We got some great buzz, completely revamped the website/blog and FINALLY opened an Etsy shop. We even managed to keep pace with the technological advances being made in the wedding industry, specifically with how brides seek inspiration and services for their big day. 
The following is a brief summary of the highlights of our year:
Biggest Technological Undertaking
I launched the new website on February 13, 2011.  HUGE undertaking.  It took me a little over 3 months to complete. The before and after shots indicate how dramatic the changes were.
Every page was impacted in terms of the overall look and branding. The original site was dated and it didn't adequately reflect the quality of work we are capable of producing. To this day, people never hesitate to let me know how lovely the site is. Very proud of this 2011 accomplishment.

---
Press and Buzz
Wow. All I can say is 2011 was a banner year for CT-Designs in terms of press and features...
We were recognized in the following wedding press outlets:
Winter issue of CS Brides
Spring Summer issue of The Knot 
Beuweddings Blog (Ivy Room Wedding)
Beuweddings Blog (Eaglewood Resort Wedding)
Elizabeth Anne Designs
Winter 2011 Knot Luxury Edition
2012 The Knot Best of Weddings Pick
VERY excited about the buzz and hope to continue the trend in 2012... Thanks to all who made sure our company was properly credited!
---
Coolest Stationery Theme
Kelly and Mark
To incorporate a sports theme with such an elegantly styled design motif was a challenge, but it came out beautifully. We did a belly band invite, table cards, programs and baseball card styled place cards!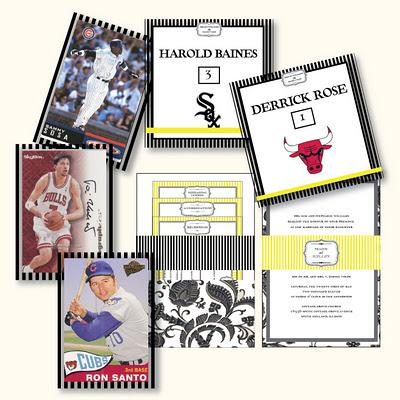 Being a sports junkie and Chicago native, this stationery suite was SO much fun to execute!
---
Best Invitation Collaboration
Erin and Daniel
Erin had a specific vision for her invitations and she also had awesome artistic ability. She actually
sketched out
the story of she and her hubby to be and wanted it to be included in a fold-out map style invite! A little cleanup in Photoshop by me was all that was required!
The event was also a mini-destination wedding to Wisconsin with a rustic/shabby chic look. Very beautiful and my best collaboration to date!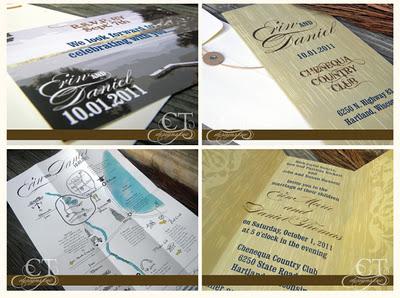 Congrats to Erin and Daniel, I can't wait til' your wedding is featured in 2012!
---
Etsy Store Opening
We opened with a handful of items in June of 2011, now we've got 59 items listed and have been welcomed very warmly to the Etsy community! I only wish I'd done it sooner! My goal is to list 100 items before March of 2012... Wish us luck!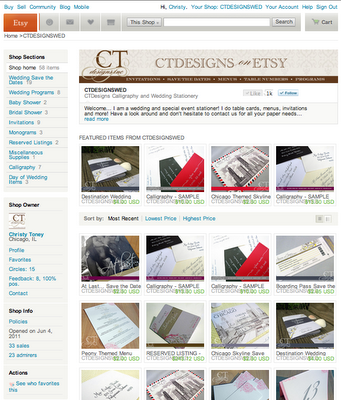 Visit us on Etsy
---
Joining Pinterest
I FINALLY got around to joining Pinterest. Pinterest is a very cool, awesome way to gather inspiration on "boards" from work all over the web. It is also time consuming and addictive! Check out my earlier blog entitled Pinterest 101 and come join me in the madness! It's "ooh-ahh" city, for sure!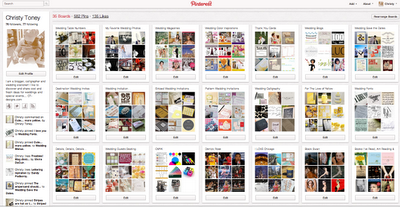 Follow my boards on Pinterest
Wow, what a season! I can't wait to see what 2012 has in store!