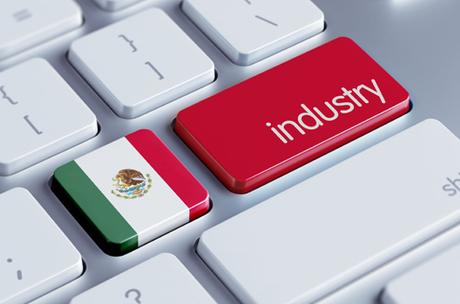 As wages and production costs have risen in China, manufacturers have looked south to Mexico as their next outsourcing destination. Yet, the move comes with questions: Can my organization benefit from bringing manufacturing operations back to Mexico from China? Can we ensure quality? How secure is the Mexican marketplace?
U.S. companies are capitalizing on a host of benefits by reshoring their manufacturing operations to Mexico, according to a recent hour-long webinar hosted by Material Handling & Logistics magazine. Companies also are enjoying improved speed to market and ability to meet consumer demands, lower freight and inventory costs, geographic proximity to customers and manufacturing partners, fewer supply chain disruptions, better intellectual property protections, and better overall quality control, said Darcee Scavone, Vice President and General Manager, Automotive, Aerospace and Industrial Supply Chain Operations for Ryder System, Inc.
As part of a $1 trillion trading region across North America, the numbers bear out the trends and have created "a thriving market between the U.S., Mexico and Canada," she said.
"To service the emerging marketplace, 3PL providers and in-country logistics companies are delivering services suited to customers' needs," added Gene Sevilla-Sacasa, Vice President of International Supply Chain Solutions for Ryder System, Inc.
Among the most pressing questions listeners asked during the webinar were:
Regarding security, should common crimes or cartel activity concern manufacturers or shippers?S. Customs and Border Patrol process 70,000 rail, truck and sea containers daily. "The process of crossing the 2,000-mile border has received new prominence," Sevilla-Sacasa said. Cartel influence can be an issue, including "contamination" of loads headed back to the U.S. 3PLs with extensive in-country experience invest in the people, processes and technology to thwart crime. This includes strong electronic access control; video surveillance of facility entry, exit and loading; round-the-clock professional monitoring "and solid action plans for any compromised shipment," he said.
Who's a fit for nearshoring? No one sector over another makes better sense for nearshoring to Mexico. It's more a question of individual logistics and relationships. With automotive OEMs announcing their moves or plant openings, some Tier Ones must decide if they want to remain in the U.S. and ship product south, or be close to the OEM assembly plant. This goes beyond automotive, and includes such sectors as consumer goods, electronics, high-tech, even food processors.
Can a manufacturer be "too small" to benefit from nearshoring to Mexico? Anyone manufacturing in the U.S. should explore Mexico, Sevilla-Sacasa said, even "just as a sanity check that the U.S. is still your best option." Some organizations might, in fact, be too small to benefit. "It's not for everybody," Scavone said. "If your business is expanding and it makes good business sense to move to Mexico, there's no reason not to explore it."
Does Mexico have a steady stream of quality raw materials, from metals to plastics to composites, companies may need to manufacture their products? A host of companies in such sophisticated high-tech industries as electronics and airplane manufacturing have found success in Mexico. "I would think you can solve the problem of getting raw materials into your manufacturing facility and import anything from anywhere in the world into Mexico," Sevilla-Sacasa said.
Why consider a 3PL for inbound shipping? Shippers and manufacturers leverage 3PLs to tap in-market experience, networks and relationships. They can add value to northbound loads, especially for component parts, with prioritized drayage for hot loads and the right consolidation points with door-to-door visibility. The right 3PL can help perform a cost-benefit analysis on any scenario, including plant openings or disruption simulations. Moreover, 3PLs offer fleets and facilities that open the entire Mexican market as if it were an extension of the 3PL's U.S. operations.
Among the other issues to explore before relocating manufacturing operations to Mexico include the importance of cross-border documentation, utilization of customs brokerage services, and knowing potential hidden costs, like highway, port and airport user fees – all issues that can drive up costs and reduce efficiency.
To listen to the recorded webinar, hosted by Material Handling & Logistics magazine and sponsored by Ryder, in its entirety, click here.