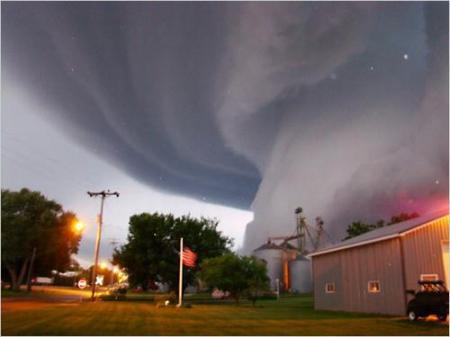 2011 saw a slew of natural disasters in the U.S. that brought a record of 14 separate weather events with costs exceeding $1 billion each. From hurricanes and floods, to heat waves and droughts, to tornado outbreaks and wildfires, it was a wild year for Mother Nature.
There were over $46 billion in damages tallied during the year, according to the National Climactic Data Center. Tornadoes caused the most damage, costing $26 billion dollars over the course of the year.
It is nearly impossible to say definitively that any weather event or group of weather events has happened because of climate change. However, many scientists say that we have put ourselves in a situation where extreme weather is more likely than before.
Here is NOAA's ranking of the top 10 disasters last year:
Rank
Event
1
April 25th–28th Tornado Super Outbreak
2
Southern U.S. Drought (spring–summer)
3
Joplin, Missouri EF-5 Tornado (May 22nd)
4
Mississippi River and Ohio River Flooding (spring)
5
Oklahoma and Texas — Hottest 3-month Statewide Temperatures on Record (summer)
6
Hurricane Irene (August)
7
Northern Plains and Upper Midwest Flooding (early summer)
8
U.S. Wildfire Season (spring-summer)
9-tie
Tropical Storm Lee (September)
9-tie
April 14th–16th Tornado Outbreak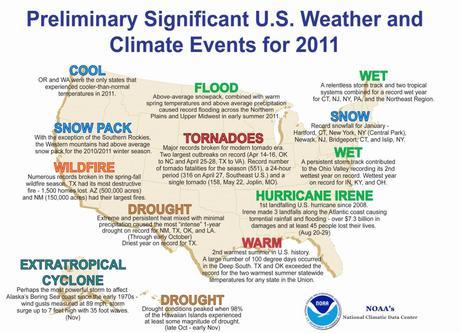 [Image]
[Image]