Kicking off this Fall season, it seems like everything I read and everywhere I look the fashion world is finally granting us permission to wear white between the months of September and May! I've always loved wearing the color white throughout the year…it is timeless and classy… and haven't been afraid to break this outdated rule; but now I am thrilled that it is one of the key colors for this season. The most important factor in wearing white during the cooler months is choosing the right material. Go with white jeans, wool or heavier cottons vs. anything white linen or light. For this outfit, I wanted to channel a little of that "Breakfast at Tiffany's" feel (one of my all-time fave movies!) by pairing a black peplum top from South Moon Under with a pair of classic white pants from Ann Taylor.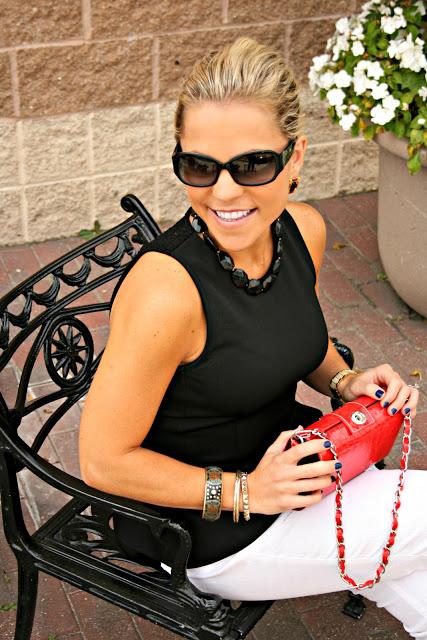 Necklace: Trifari; Purse: Jazza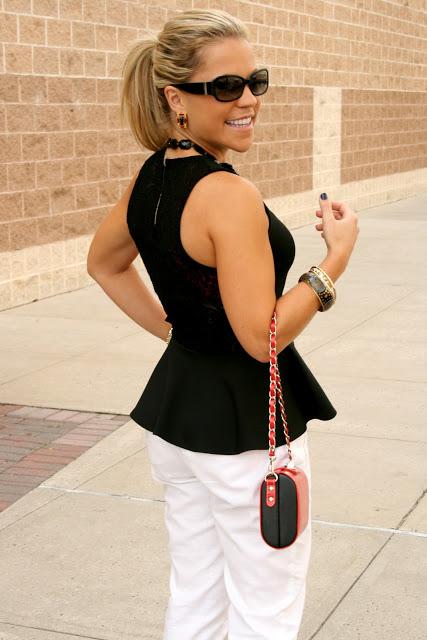 Peplum Top: Abbeline (South Moon Under); White Pants: Ann Taylor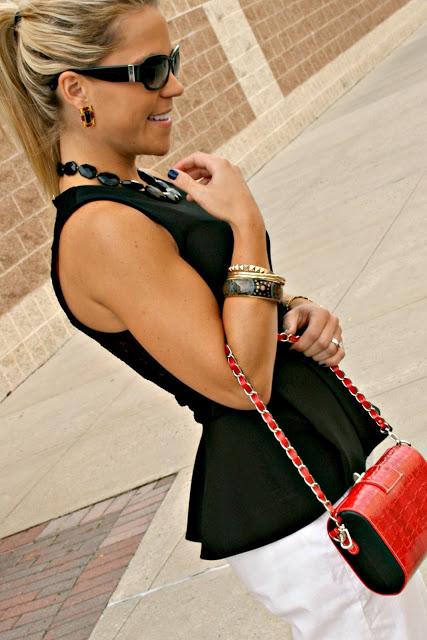 Sunglasses: Coach; Earrings: Doubledutch Boutique (Hampden, Baltimore City)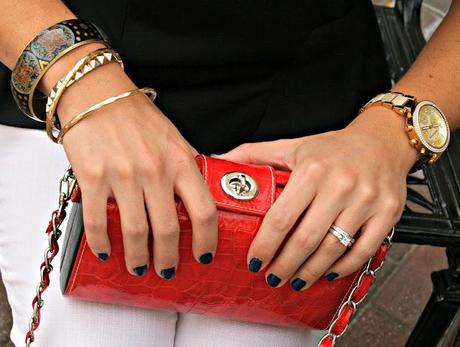 Bracelets: Urban Outfitters, Cute Boutique in St. Paul, MN, Another Cute Boutique in Atlanta, GA (I love finding fun jewelry in the different cities I visit!); Watch: Michael Kors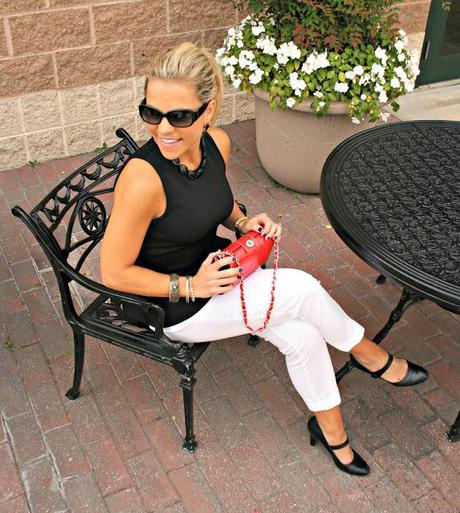 Black Pumps: Nine West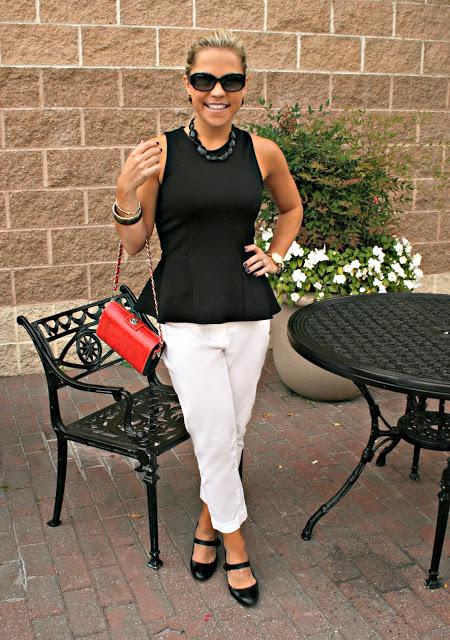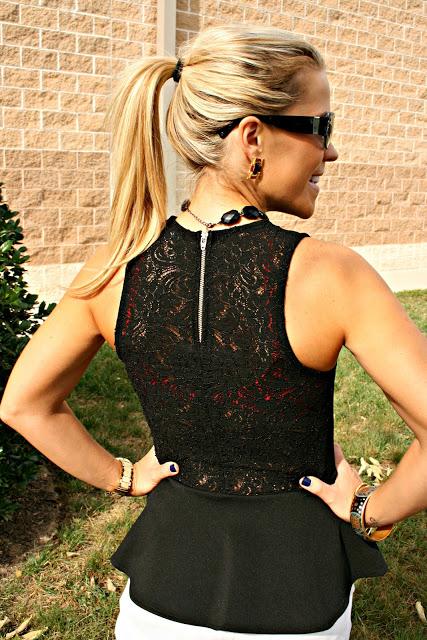 Love the back of this top with the lace and zipper...conservative in the front...spicy in the back!
So don't be afraid to incorporate some white into your wardrobe this Fall. And remember, a girl can never go wrong with classic black and white! 
Photo Credit: Nicole Diffenderfer - [email protected]
Xoxo,
Baltimore Blonde :)