Its amazing what the mind can do and I am just starting to understand the immense potential hidden deep inside each one of us. For all my life, I told myself ' I don't need friends, I am so bad at this networking and friendship thing, such a waste of time.' And my mind and the universe followed my instructions, I had no real friends and my life lacked and secretly craved stimulating social interactions.
Its only recently that I decided to change that, it led to a few interactions which surprisingly, I immensely enjoyed. The more I told myself, "I love this, I am good at this, I want to do more of this" the better my interactions got.
The last one month has been all about new friendships, satisfying interactions and a lot of learning from each interaction.
So here is some homework for us....think about the one thing that you keep telling yourself you suck at. Now start telling yourself just the opposite and make a conscious effort to believe that and break out of your comfort zone...watch magic happen..you will surprise yourself.
"I am just so bad at........" to
"I am great at...I love doing....its so much fun..."  + take action that feels difficult to do
MAGIC...growth...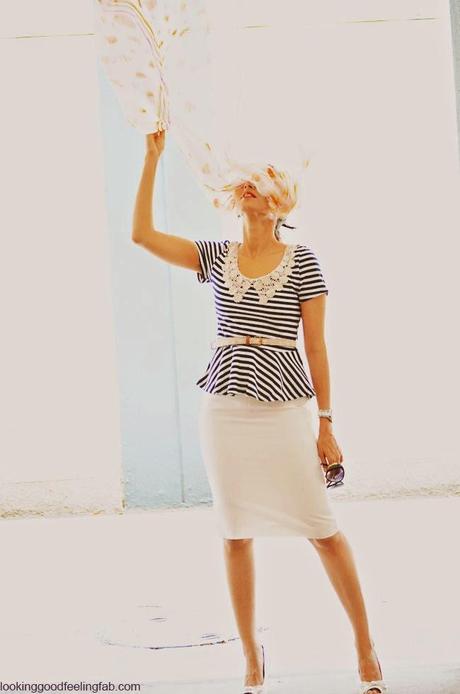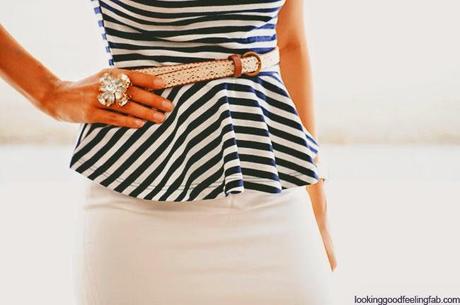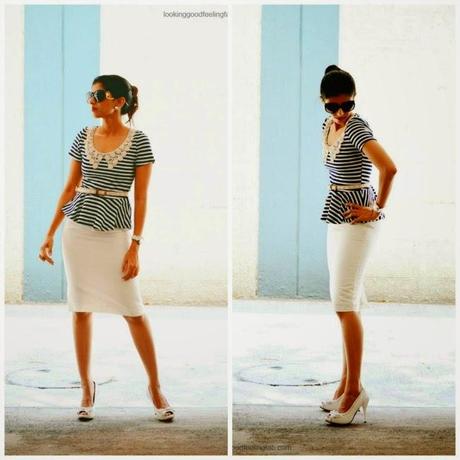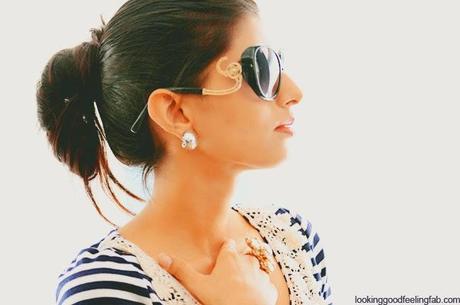 Back to the fun fashion stuff..I challenged myself to combine my eternal love for the pencil silhouette, with something I am not that comfortable with - stripes and
peplum
.
I think this is the very first time I am wearing anything
peplum and 
I think I am liking the look of this, what do you think?
Its a very polished classic look and a little glam too, makes me wonder where I would wear it - you tell me, help me..
Would this do better for a day event or a night event? Would it be wayyyy tooo formal for day?
Tell me tell me..
Yay!! to more peplums and finally figuring out
how to wear a peplum
.
Pencil Skirt : MangoPeplum Top : Gift USAHeels : Catwalk
want to look good and feel fab always?? Join us lookingoodfeelingfab.blogspot.in