The most under-rated item in a wardrobe is, hand-down, a good fancy blouse.
Whether they're vintage polyester or expensive silk, a good blouse can be dressed up or down to suit whatever your day has in store. If it's a casual day, pair with jeans. But if you're going to a more formal event, a nice blouse can be the star of the outfit and get you noticed for all the right reasons. A no-fail fancy blouse combo: pair with a pencil skirt and some statement shoes.
Here are a few that got my attention. I have to say, the cobalt blue blouse from J. Crew is definitely going on my wish list!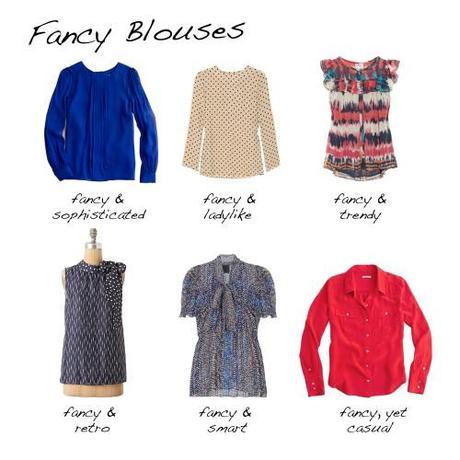 Shopping credits: sophisticated blouse – J. Crew, ladylike blouse – Guilietta, trendy blouse – Milly, retro blouse – Anthropologie, smart blouse – Anna Sui, casual blouse – J. Crew.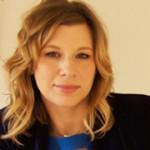 Nicole Longstreath is a wardrobe coach in Orange County, CA and author of Reclaiming Your Wardrobe, an ebook dedicated to building a smarter wardrobe, avoiding bad purchases and uncovering your unique style. She also publishes a weekly outfit inspiration collage, exclusively for readers of Collages & Commentary.