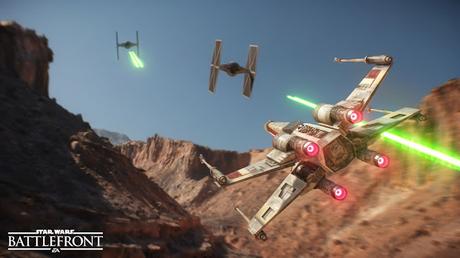 Star Wars Battlefront is a dream project, but in this age of unrestrained Internet rage it was also kind of a nightmare. DICE did it anyway.
"When we were asked to do this we were really scared. We thought, no, this is too intimidating," DICE general manager Patrick Bach told The Guardian as part of a longer preview.
"And we had enough in our pipeline to be able to say no. But on the other hand, your heart is screaming yes! Because of course you want to make a Star Wars game. We just thought, okay, we'll figure it out as we go."
Releasing for PC, PS4 and Xbox One in November, Battlefront will be the first triple-A release in the Star Wars universe since Disney purchased the property.
Visceral Games is also making a Star Wars game, with former Uncharted creative lead Amy Hennig at the helm.