TAKEAWAY: Time to check out the best magazine apps out there.  We plan to do so.

Why am I so happy to see
%0A">
%0A" title="a list of">a list of the best magazine apps out there in table land?
Well, it is good to see these lists shaping up, and I also like that some of my own favorites are there: Newsweek,Bloomberg Businessweek, Martha Stewart Living, among others.
The list, released by McPheters & Company as the iMonitor™ List of Best Magazine Apps for iPad.
Says CEO Rebecca McPheters:
"These apps are each doing an outstanding job of fully-leveraging the iPad's capabilities to enhance the user experience and expand upon the services traditionally offered to readers by printed publications."
It is worth taking a look at this list.  As for the ones I have sampled and like:
Newsweek: Very clean, airy, displaying good typography that maintains the printed newsmagazine's DNA, and a good balance of linear and interactive elements.
Bloomberg Businessweek-—Like their color palette very much, which helps with the navigation; features are well presented, and, while one gets a reall good feel of the printed edition, there is plenty of interactivity and updates for those following business stories.
Martha Stewart—Great indexing, good archiving which allows those interested in searching for recipes to find them according to categories; good use of mini stories to accompany photos.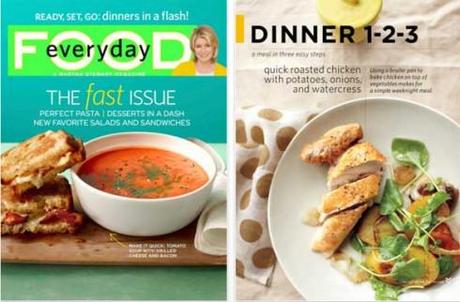 I am looking forward to taking a look at the rest of those mag apps on the list that I have not seen yet.  If you have a favorite there, let me know.
Related blog posts:
We take a look at Newsweek's new iPad app
http://garciamedia.com/blog/articles/we_take_a_look_at_newsweeks_new_ipad_app/
Mentions Bloomberg Businessweek
http://garciamedia.com/blog/articles/the_acrob/
What's cooking in the iPad: Try the new Martha Stewart food mag
http://garciamedia.com/blog/articles/whats_cooking_in_the_ipad_try_the_new_martha_stewart_food_mag/
TheMarioBlog post #965