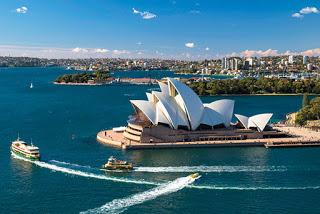 Trivia will be happening this Tuesday night, January 21st at 8:30 PM, with "Australia Trivia" as the Special Category, in honor of the country's upcoming holiday this coming weekend. It will be seven questions connected to the nation in history and pop culture. The Q Train lightning round will be "Grammy Award Wins Trivia", in honor of the upcoming Grammy Awards ceremony next week. I will give you the names of ten famous Grammy Award winners, all still active, and you have to tell me if they have more or less than 5 Grammy Awards in their careers.
The Sneak Peek question for this week is:
"Andy Kaufman starred on what late 1970s sitcom?
I look forward to seeing many of you this Tuesday night for Trivia!