There was an interesting blog-post somewhere that talked about how blogging is losing its charm and is going to die completely in some years. The author seemed to be overwhelmed by micro-blogging services such as twitter; but one must remember that a 140-character limit might be good to draw your audience's attention but often it falls too short to hold their interest. In November 1995, David Carson published his first book titled 'The End of Print' — interestingly, it sold over 200,000 copies in five different languages and soon became the best-selling graphic design book worldwide. To make my point clear I would draw your attention to the fact that even now you're reading this editorial — it's again a sign that the written word is here to stay. 
Writing, after facial expressions, body-odor and speech (not necessarily in that exact order), is the most common form of communication. Designers and artists use forms and images to communicate yet the written word has no substitute. For a communication designer writing can be a powerful tool for convincing people of one's capability, writing ransom-notes to clients or for presenting a clear, concise argument with sound reasoning. Writing allows you to organize your thoughts. Design is nothing but an orderly way of communicating with your audience.
As a student, researcher or an academician, writing is a part of your day-to-day life. However, once you're out of school, the pen and paper part ways and even on a keyboard the only keys you're pressing are application shortcut combinations or website urls. You could blame it on your busy schedules or your client but the fact remains that you and your brain miss a very important exercise. As designers and thinkers we mustn't find excuses rather our time should be spent in discovering appropriate and beautiful solutions. So without further ado, I present to you a 2-step program that'll help you write like Jack Nicholson in no time;
Step-1: Find inspiration! And we've just made it a piece of cake — we'll be featuring excellent articles, every week; that shall certainly leave your neurons tingling with motivation, and craving to do some writing.
Step-2: Start writing! But you may argue what's the point of a futile exercise? Well guess what, we've made this worthwhile as well — you can send articles and if they're shiny we shall happily publish them here.
Step-3 (I know I said 2-steps): Inspire! Now once you've got your article published, it's time to share and spread the light. We've designed VSUAL in such a way that you can spread your gospel with just a click of a button. With all major social networks integrated, you'll be tweeting and sharing in no time.
If you're still reluctant to hold a pen in your hand, then fear not, there is enough content already to get you in the right mood. With our launch, we're featuring the best articles from the most inspiring people around. From the Himalayas to Japan's coastlines; from a creative-director's office to a professor's desk, we've got 4 wonderful featured articles that showcase the best ideas from the fields of graphic design, photography, social communication and design thinking.
I hope we develop a long-lasting relationship with our readers and contributors. Looking forward to your guidance, feedback and of course some awesome articles. In good faith!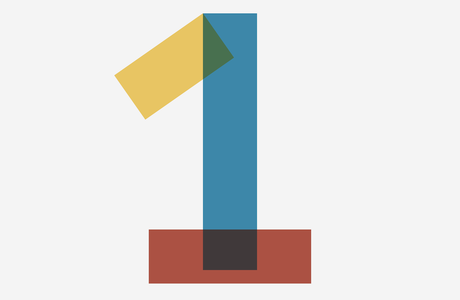 Utpal Pande
Editor-in-chief