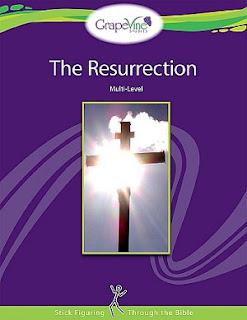 First of all, I'd like to thank everyone who clicked over to read my review of this fabulously fun Bible study and also entered to win their own copy.
Congratulations goes to Candice R!  She is the winner of The Resurrection Bible Study Teacher's Manual and Student Book from Grapevine Studies .


This post written and property of Homeschool Circus and can be found at: www.upatdawnreadytowork.blogspot.com . If you are reading this from a source other than www.upatdawnreadytowork.blogspot.com you are reading a scraped copy!