. . . for FOTM's 109th Caption Contest!
As usual, the FOTM writers duly voted, each for what he/she considered to be the best (#1) and second-best (#2) captions. Each #1 vote is worth 3 points; each #2 vote is worth 2 points.
There were many clever captions for the judges to choose from!
Happily, we have a clear winner.
And the winner of FOTM's 109th Caption Contest, with three #1 votes and two #2 vote, totaling 13 points is . . .
chulai1968! 
Here's his winning caption: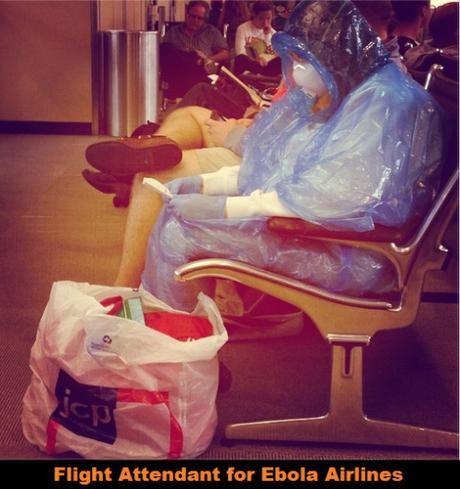 james4vs10 is our 2nd place runnerup, with one #1 vote and two #2 votes, for a total of 7 points. Here's his caption:
Oh Hell, I farted….
LAH and another james4vs10 captions are both in 3rd place, each with one #1 vote and 3 points. Here are their respective captions:
As moral corruption of society grows, the less it is noticed by the corrupt – but some see it clearly.

Meanwhile, awaiting the Call To Prayer, the Devout Enjoy their New Burkha Fashion as Required By The Latest Obama Executive Order…
Joanne and Sharon Odelnal are both in 4 place, each with one #2 vote and 2 points. Here are their respective captions:
Knowing French Onion Soup requires chopping TONS of onions, Margaret prepares by donning her special 'chopping suit' while reading through her recipe one more time . . .

Clearly this woman is leaving for Nickelsdorf, Austria.
Well done, everyone!
Congratulations, chulai1968 (aka Bob)!
Here's your fancy-schmancy Award Certificate of Great Excellence, all ready for framing! LOL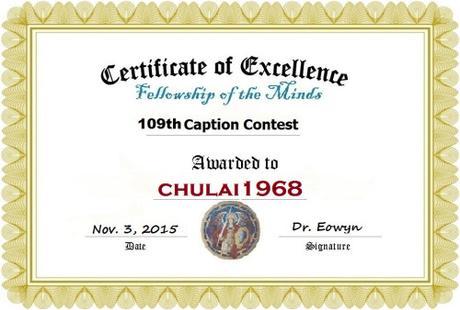 For all the other caption submissions, go here.
Be here tomorrow for our next very exciting caption contest!
Seen any good pics that you think would be great for our Caption Contest? Email them to us! 
~Éowyn