As much as we love film, we also dig music. Once a month, we strum though films that wouldn't be what they are without music.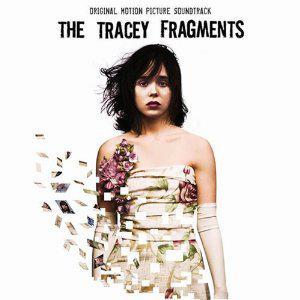 The movie:
 Tracey Berkowitz is looking for her younger brother Sonny, who thinks he's a dog. The movie tells the story of fifteen-year-old Tracey traipsing through the city's dark slums, encountering sketchy figures, in sessions with her shrink and dealing with adolescence until she ends up on a bus wearing nothing but a shower curtain. Ellen Page takes the lead in this Bruce McDonald-directed non-linear montage, released pre-
Juno
 in Canada, post-
Juno
 in the States. Though grossing only barely more than $40,000 worldwide, it's one of my favorite movies: daring visually and challenging narratively.
The soundtrack:
 What better fit for an angsty Canadian indie film than angsty Canadian indie music? Well, sort of. The 11-track soundtrack features a small handful of artists: Broken Social Scene, Duchess Says, The Deadly Snakes, FemBots, Rose Melburg and (also starring in the movie) Slim Twig. What makes this soundtrack so great isn't only that it's in keeping with the homegrown feel of the movie, but it's also sets the mood perfectly throughout, sometimes pulsing and pounding, sometimes soft and airy.

The playlist:
"Horses" by Broken Social Scene
"Who's Gonna Know Your Name" by Fembots
"Each New Day" by Rose Melburg
"Ccut Up" by Duchess Says

"Horses" by Broken Social Scene