I am a member of the Collective Bias®  Social Fabric® Community.  This shop has been compensated as part of a social shopper amplification for Collective Bias and its advertiser. #ColorfulCreations #CollectiveBias
I love a new box of
crayons
; they're all perfectly in place, never been used, and ready to create a magical work of art.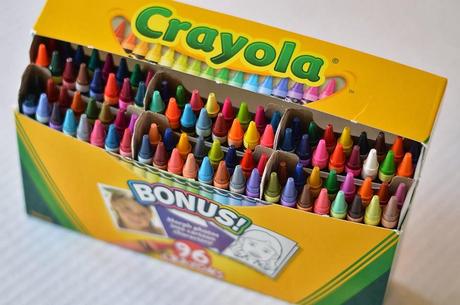 It's been a crazy time for us as we've been adjusting to a new baby, new house, and new city. It's also really hard to get out with the two kiddos and because of this, we've been spending a lot of time indoors. 
To keep Nolan occupied, I made a trip to Walmart to grab some Crayola art supplies for some indoor fun. I wanted to think of some things we could do that didn't involve plain and simple coloring. So we decided to step outside the box…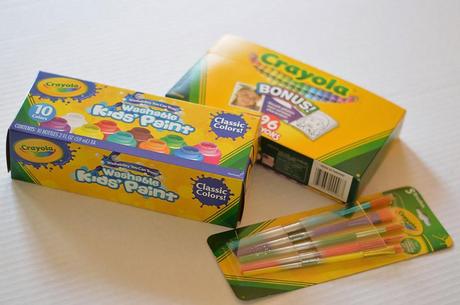 Our first project was a city… for his cars! Not only would we have fun decorating and creating this city, but we could fold it up and bring it out whenever we wanted to play with it. We drew streets, a school, a river, etc. And we left a few areas blank so that we could add to it when we wanted to!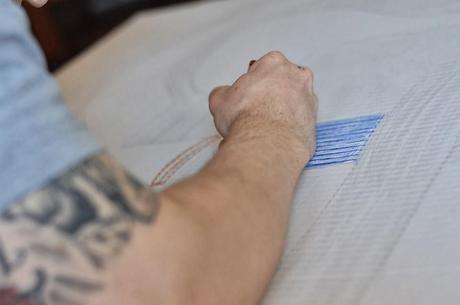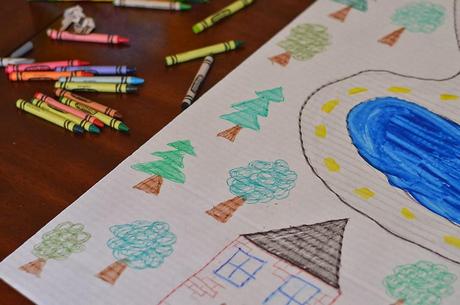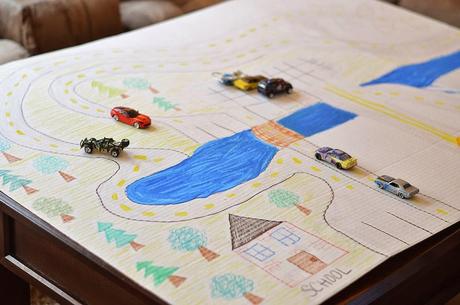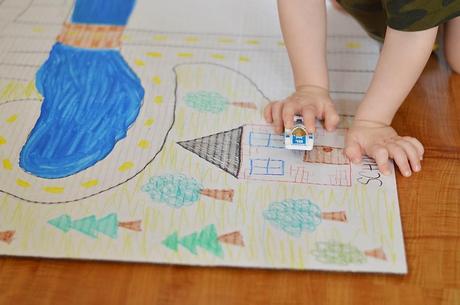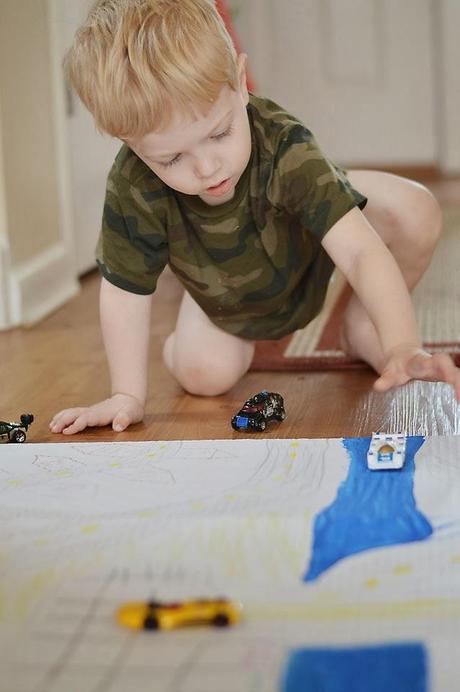 After
painting
and coloring, it was definitely time to hop into the tub. But the fun didn't stop there! We decided to use Crayola Washable Sidewalk Chalk IN our bath time! I tested it in our tub to make sure it came off first,  so I highly recommend doing that prior to giving it to your kids. Most colors were easily rinsed with water but some colors required a Magic Eraser. Just be careful with how long you leave it on there and you should be fine :) But I repeat, test it before you use it!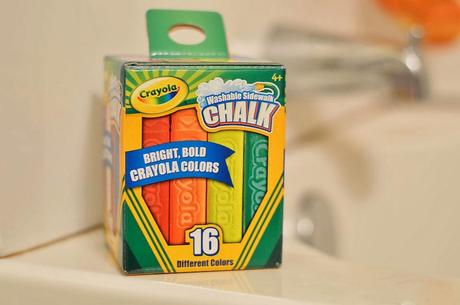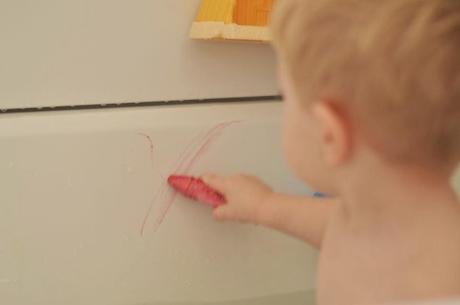 We worked on numbers, letters, and of course, just drew whatever his little heart's imagination wanted to. Even when fully submerged in the water, the chalk didn't run, crumble, or get ruined. So once we are able to play outside, we can take it out there and use it too.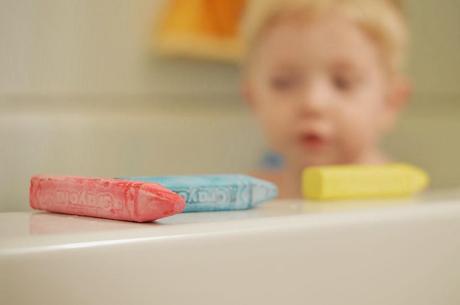 Nolan had a blast and I loved that we could turn to some fun indoor activities to stay occupied! It was also a little special time him and I could share together since he is now sharing his attention with his new baby sister :)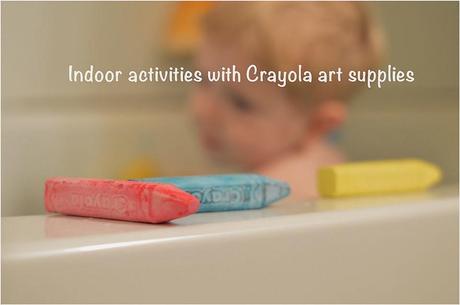 What kinds of things do you do to stay busy indoors? 

"For stories about love, life, and fun, be sure to check out another Samantha's blog!"