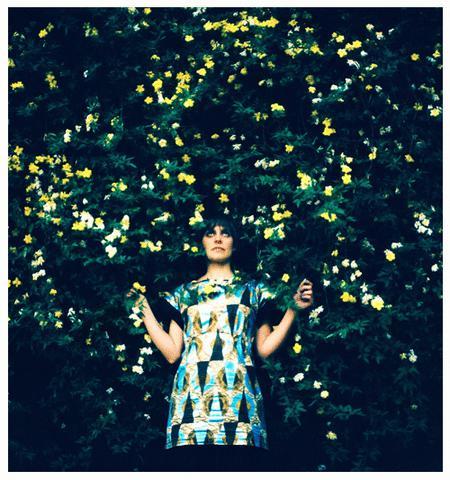 Cannons – Little Scream // Buy
The Heron and The Fox – Little Scream // Buy
I've begun to seriously question why I haven't moved to (or at least visited) Montreal yet, as this city keeps popping up in my music research. The newest addition to that ever-growing list of musical faves currently based in The City of Saints is Iowa-born Little Scream (@little_scream).
Little Scream is the moniker of Laurel Sprengelmeyer, multi-instrumentalist and long time collaborator with the likes of Richard Perry (of Arcade Fire), Atlas Sound, Stars, The Sea and Cake, Handsome Furs, and Owen Pallet. Since releasing her carefully crafted debut LP, The Golden Record, back in March, she has toured alongside Sharon Van Etten, Jose Gonzalez, and most recently The Antlers.
With a sound that's textural and unique, Little Scream's style will definitely leave an impact on anyone who has an appreciation for true musicianship. The Golden Record is a diverse album that blends electronic-based sounds with vocals that I would pin as experimental folk heavily drenched in reverb. I'm actually very surprised she hasn't gotten more (much deserved) hype, but if anything, at least I can do my part to support someone so talented. This album is an impressive debut for a budding musician who is sure to progress, particularly while in such a culturally rich and creative city.
You can purchase The Golden Record digitally via Amazon, or if you purchase the tangible CD/vinyl via BandCamp, you have a chance at winning a golden ticket, redeemable for a special prize!
Little Scream is also currently on tour. Check her out live and let us know about the show!
Fri 11/18 — Kilby Court — Salt Lake City, UT
Sat 11/19 — Larimer Lounge — Denver, CO
Tue 11/29 — Piano's — New York, New York
Wed 11/30 — The Red Palace — Washington, DC
Thu 12/1 — Kung Fu Necktie — Philadelphia, Pennsilvania
Fri 12/2 — The Rock Shop — New York, NY